Welcome To Yoga Life Studio
Our award winning Yoga Life Studio offers a wonderful variety of classes throughout the day, including our straight out of the office classes, lunchtime meditations and Yoga classes to suit today's busy lifestyle. We are also offering a great selection of  yoga classes, including Hatha Yoga, Vinyasa Flow, Pregnancy Yoga, Mum and Baby classes, Aerial Yoga and many more!
Unique and exclusive workshops as well as courses available during the week and weekends.
Our aim is to create a friendly space where everyone can enjoy their own practice in a safe and calm environment. Our friendly Yoga classes focus on removing stress, restoring balance and harmony in body, mind and spirit. The Yoga classes on offer involve practising traditional asanas, as well as combining breath awareness excerises with relaxation and meditation.
You can find our studio in the Little Chelsea area of Eastbourne.
Our address is: The Stables, 25 South Street, Eastbourne, BN21 4UP
Select a day on the calendar below to view the classes for that day.
<iframe src="https://www.google.com/maps/embed?pb=!1m18!1m12!1m3!1d2523.3038048813833!2d0.2785394151507107!3d50.769941579520726!2m3!1f0!2f0!3f0!3m2!1i1024!2i768!4f13.1!3m3!1m2!1s0x47df73fb7fdf7355%3A0x6863d4e3e2589445!2sThe+Yoga+Life+studio!5e0!3m2!1sen!2suk!4v1486488539395" width="100%" height="250" frameborder="0" style="border:0" allowfullscreen></iframe>
Visit Our Online Store
Our online store has a range of classes, workshops, vouchers and yoga tops.
Our range is continually growing so be sure to have a look periodically.
HIGH ON MY OWN SUPPLY vests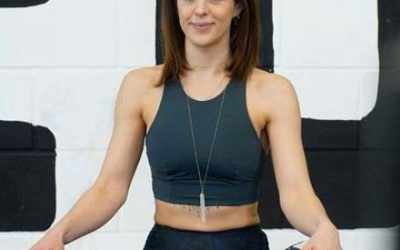 Hi, I'm Ashley of Lotus Lesson's Yoga and I currently teach at The Yoga Life Studio in the beautiful Eastbourne Town among other locations. I have continued my studies since completing my Yoga Teacher Training in 2019 and have been implementing my...
read more