Hi, I'm Ashley of Lotus Lesson's Yoga and I currently teach at The Yoga Life Studio in the beautiful Eastbourne Town among other locations. I have continued my studies since completing my Yoga Teacher Training in 2019 and have been implementing my learnings into my classes ever since and I wanted to bring a little of that to you today.
I fell in love with the practice about 6 years ago and my mat has been a part of this amazing world ever since, I can lose myself here, step out of my ever busy mind and jump into my body. This practice always intrigued me. I started to feel parts of my body that I had been disconnected from for years. I have suffered with hypermobility since I can remember and have had to be mindful of this throughout my Yoga journey, sometimes what appears to be flexibility can actually make the practice a lot trickier to maintain!
One of my most intriguing finds are the feet and how important they are. We don't tend to take our feet into consideration much, what a shame these very small parts of our bodies do so very much for us, yet we pay them little attention, in fact we vastly treat them quite unfairly putting them in shoes that are not the same shape as our feet.
Think about it for a second, maybe grab a shoe, the majority have a pointed toe! Our feet naturally are very different, because of the shape of our shoes and the heels and often toe lips we set ourselves up for all sorts of knee, hip and lower back problems. This can cause lots of poses to be extremely uncomfortable or inaccessible for many people.
Our feet are the baseline of the body, the connection to the earth. If your feet are off balance it can mean your practice will be to0. Let's take our shoes off and get those toes wiggling away.
In my classes we bring the feet into every practice. Try walking around barefoot, this will help to rebuild muscles. You can also try lifting the toes altogether and individually – this can be done seated, with feet hip width apart, soles of the feet on the earth or standing, we can also use a massage ball on the bottoms of the feet. (if there are any pre existing health conditions please consult your health professionals before trying).
My classes are mindful and supportive, helping people understand how to move in a way that feels good in the body, creating a sustainable practice. We finish with a calming relaxation and breath practice.
Why not come along to one of my classes to see what else you can discover bring a friend and get your class half price.
Namaste, Ashley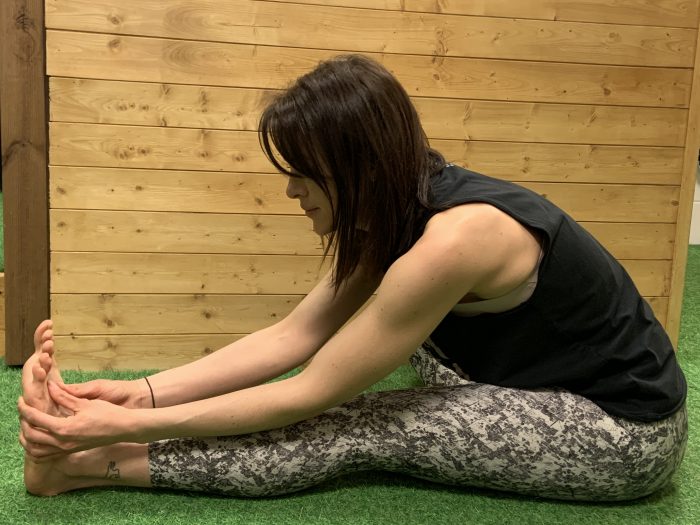 Ashley's article has been published in the Eastbourne and Out magazine (May 2021 issue)