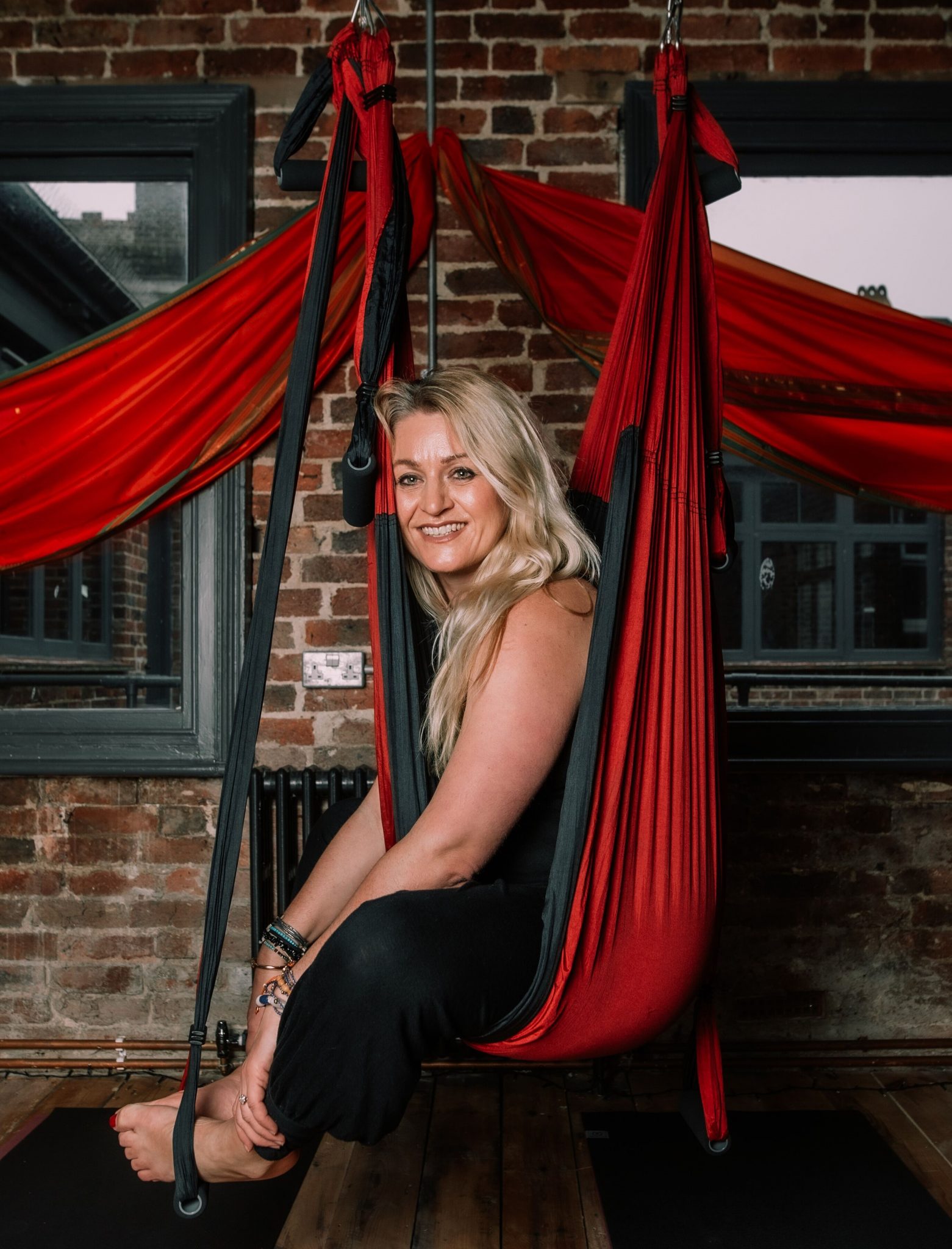 About Eva
Hi, I am Eva and I run the Yoga Life Studio – hope you like it as much as I do! My aim is to provide a welcoming, supportive, safe and peaceful space for our local community and also those joining us online.
I am a professional yoga teacher who qualified with British Wheel of Yoga and registered Experienced Yoga Alliance Professionals Teacher.
My classes range from a Gentle Hatha Yoga, Mindful flow, Restorative yoga to Meditation, Beach Yoga (on Eastbourne pebbles) or Aerial Yoga and SUP Yoga. Absolutely everyone can join my classes and find a practice that resonates and feels good for them.
I am also a published author at the OM Yoga & Lifestyle Magazine and YOGA Magazine.  I write about all sorts of aspects of yoga and share sequences with the readers.
You will find me at the Yoga Life Studio most days, and if I'm not there I will be on the beach or Cuckmere river having fun, doing something yoga related. When I am done with the fun I am most likely to be answering your lovely messages and organising our next event.
Next time you are passing by come in and say hi!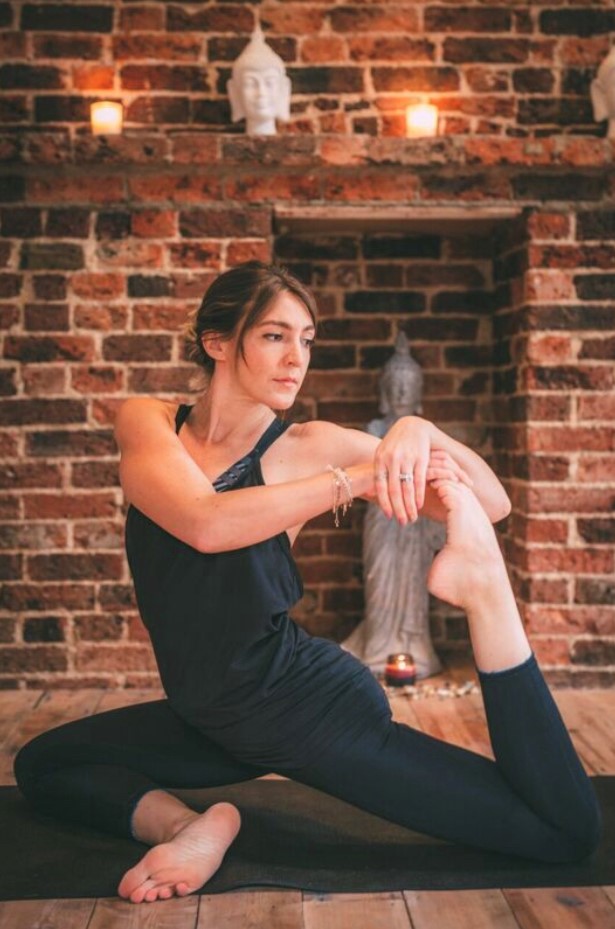 About Alice
I am Alice, I am yoga alliance qualified 200hr Hatha and 85hr pregnancy yoga. I am passionate about yoga, but more than just the practice in the studio.. taking these skills into our every day lives, to help us be the best version of ourselves.
I teach a pregnancy yoga where you'll learn to safely adapt to your changing body and prepare for pregnancy, birth and beyond with strengthening, stretching, breath control and relaxation.
I teach Mummy and baby yoga where you can bring your baby to a relaxed class created specifically for the post natal body (minimum six weeks), including common problematic areas related to postural changes and rebuilding of the pelvic floor and deep abdominal muscles.
I also teach a lunchtime Hatha yoga class in a convenient 45 min slot, ideal to fit within your lunch hour, this practice will normally reflect the mood of the room but is mostly strengthening as well as stretching, and always time for relaxation! … All of these classes are drop in, suitable for all levels and at the Yoga Life Studio. I look forward to seeing you on the mat!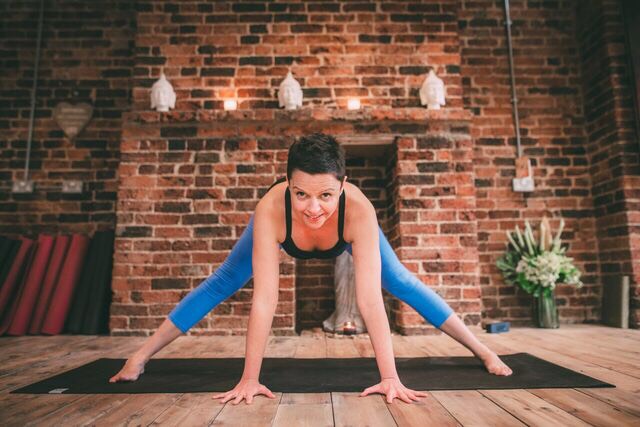 About Aggie
Hello, I am Aggie (Agnieszka Zadanska-Draper). I have been practising yoga for over 7 years and teaching since 2014, when I completed my teacher training course with Yogacampus. I do not have gymnastic or acrobatic background and understand well everyone who feels infexible and cannot touch their toes. I teach yoga in Yoga Life Studio on Mondays at 7:30pm. This class is for all, regardless of their flexibility and body shapes. No need to worry about the strength and experience either! Expect to feel recharged and restored and with time to get stronger in body and mind!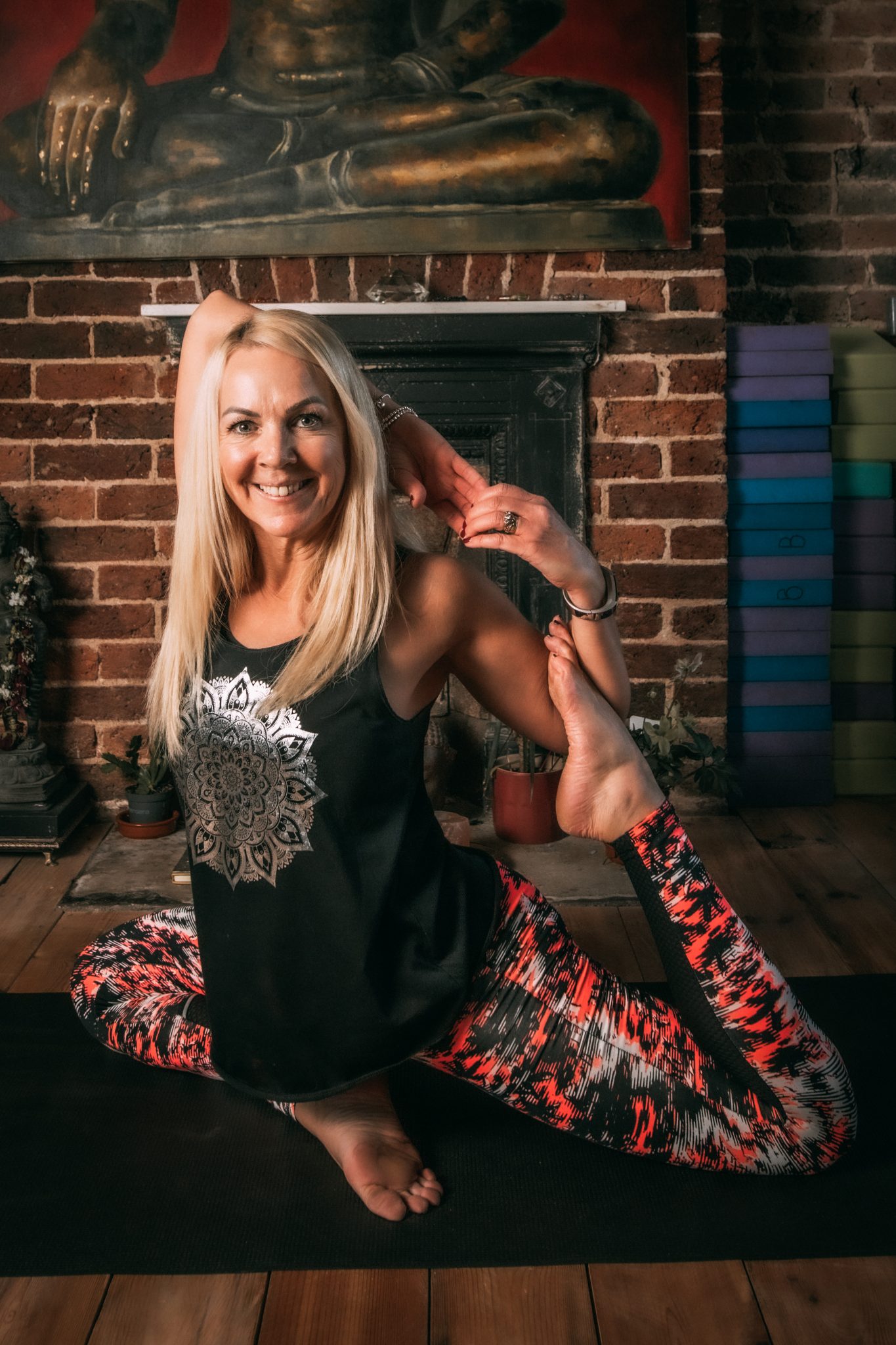 About Angela
Hi I'm Angela, I am a qualified yoga teacher with Yoga Alliance Professionals.
I have a deep passion for yoga and have been practising regularly for many years.
I believe that yoga is for all and encourage everyone to jump on a yoga mat as often as possible.
Join me on Sundays from 09.00-10.00 a.m. to "Setup your Sunday"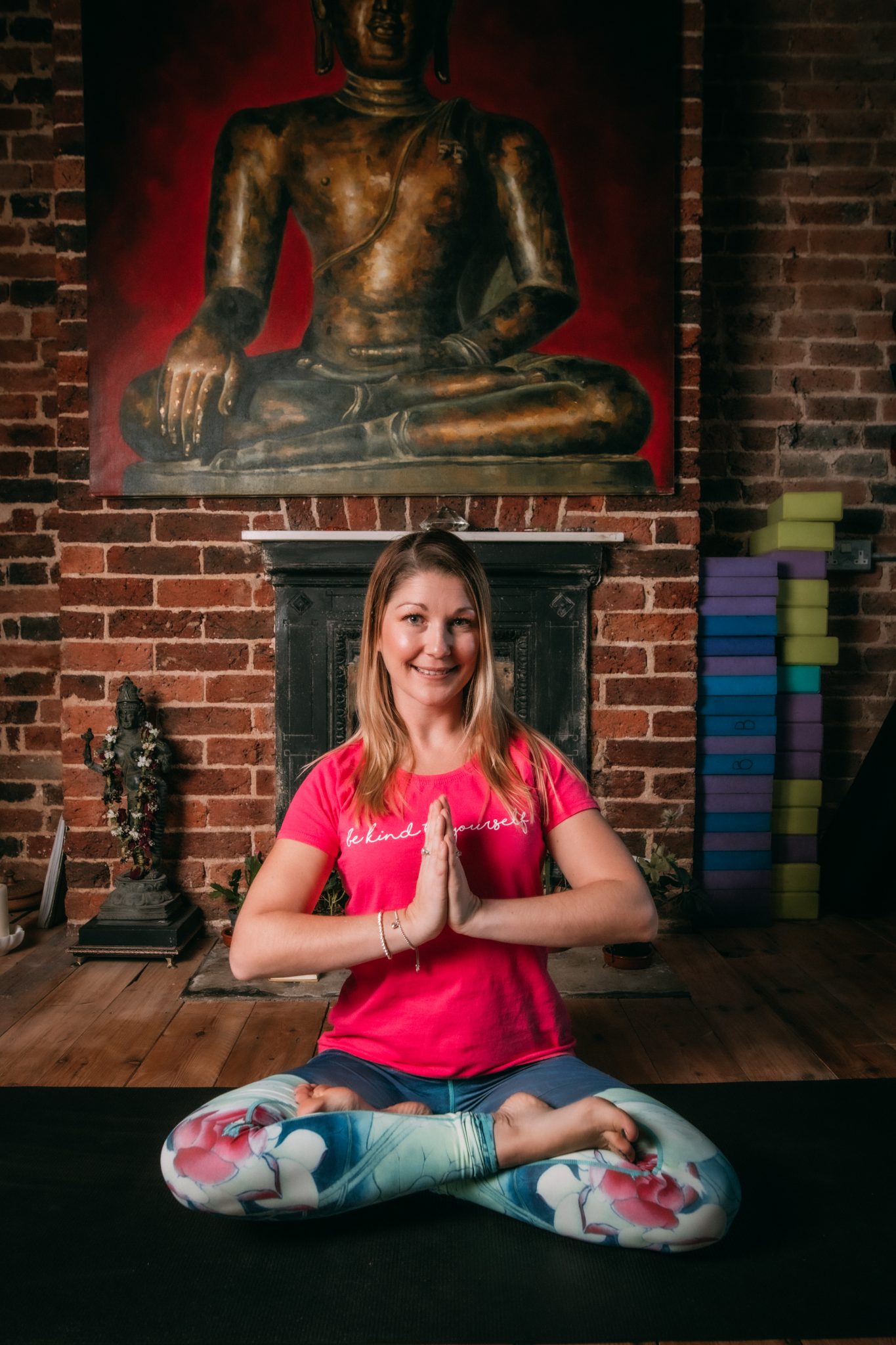 About Chantell
Step out of busyness and into blissfulness, in a world where we never stop. Be kind to yourself and take time out of your week to breath and find your inner calm.
In our beginners class we take everything right back, learning the postures and origins of the poses and all the benefits they give us along the way. If you are a compete beginner or someone that wants to revisit the foundations of the postures then this is the class for you. I firmly believe yoga should be accessible for everyone and it's about finding your own journey with yoga and what you need from it. I can help support you to find your own practice that suits your individual needs, so you can feel     The best version of you.
I come from a dance and psychology background and have always been fascinated with how the body and mind are entwined and how this can effect us in our daily lives. I completed my 200 hour Teacher Training at Yoga Life Studio in 2019.
Come and let go of the week and welcome the weekend, Fridays 6:30-7:30. I look forward to meeting you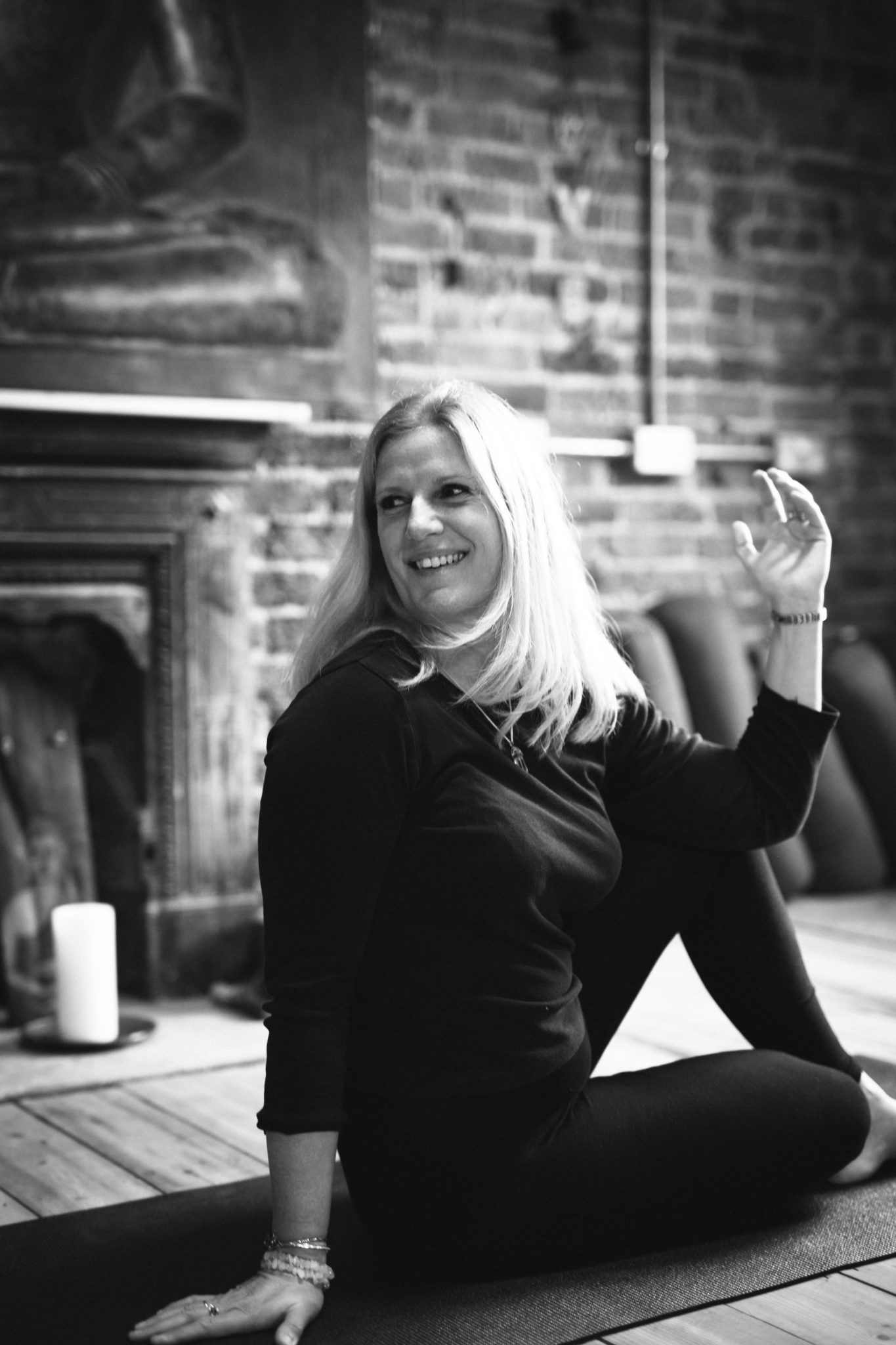 About Claire
My name is Claire Nicole and I am qualified in Reiki 1,2 & Masters Degree and hold an aromatherapy degree. I have a passion for holistic therapies, yoga and dance. I practise Reiki sessions on a one to one basis to improve overall health, wellbeing and relaxation. I believe in treating the person as a whole and reconnecting with the soul in order to improve any physical manifestations. Sessions available at The Yoga Life Studio are on Wednesday & Thursday mornings and also Sunday afternoons. Others days/hours are possible in different settings within the town/countryside. I also now offer aromatherapy massages and combined Reiki/massage treatments prices starting at £30. Please check out my website www.angelicwaves.co.uk for further details or contact me direct. To book direct by appointment only call 07982119519. Prices for Reiki are 30mins /£25   1hr/ £30.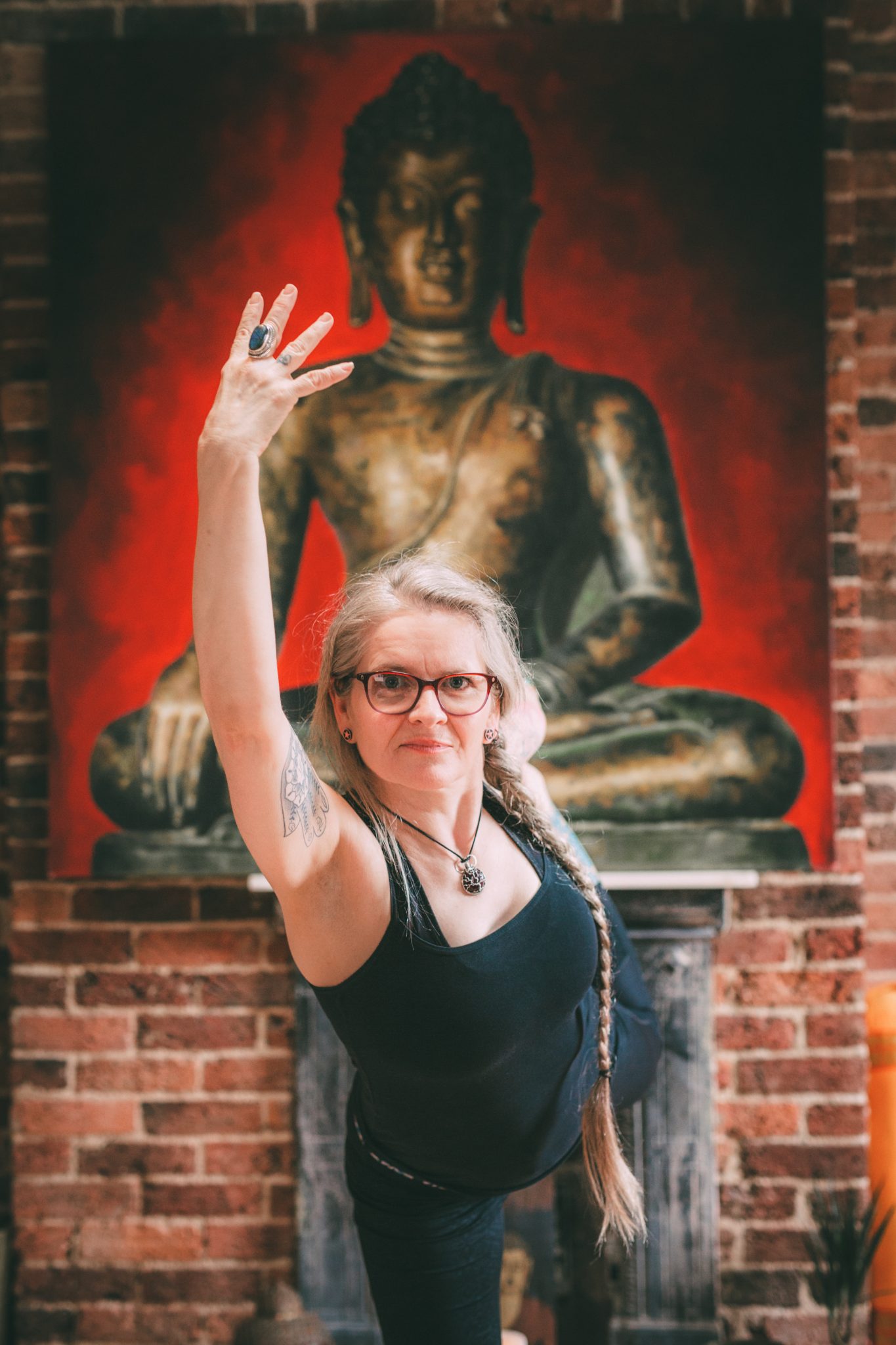 About Fiona
Fiona discovered yoga in 1996 and trained with Sivananda Yoga in 2006, later studying Vinyasa Flow Yoga with Claire Missingham in London. Fiona has also trained in prenatal, postnatal yoga and Yoga Nidra with Uma Dinsmore-Tuli and has also studied with Tias Little, Shiva Rea and Donna Farhi. Fiona encourages the individual yogi to develop and evolve at their own pace and to meet the needs of their current place of being; offering modifications and challenging asana along the way. She continues to expand on her knowledge of yoga and is constantly inspired by her students and teachers alike.
Join Fiona's class on Wednesdays at 7.30pm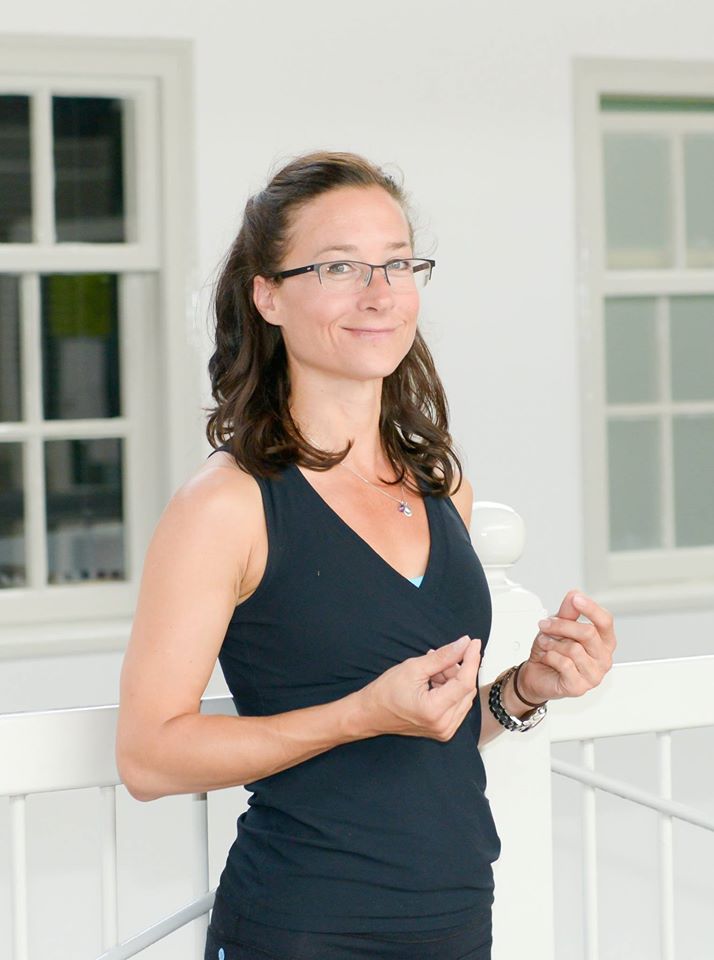 About Karen
Karen is an experienced Senior Yoga Teacher who has been practising and studying Yoga since 1999.  She has taught many inspirational yoga classes across London before relocating to Eastbourne in 2014 where she continued to share her love and knowledge of yoga. Karen has a unique ability to naturally inspire a deeper understanding of the flow of breath, movement and the mindful connections of yoga.  She is passionate about promoting health, vitality and wellbeing through yoga.
 Her teachings have evolved over the years, grounded in many hours of study and trainings in Ashtanga Yoga, Vinyasa Flow, Hatha Yoga, Yoga Nidra and the Breathing School with renowned teachers such as John Scott, Claire Missingham, Emil Wendle, Rolf and Marci Naujokat, Julie Martin, David Swensen, Richard Freeman, Gingi Lee, Andy Gill & Melanie Cooper to name a few.
 Karen continues to develop infusing the different schools of Yoga to give a rounded class reflecting the best of all the schools of yoga she continues to study.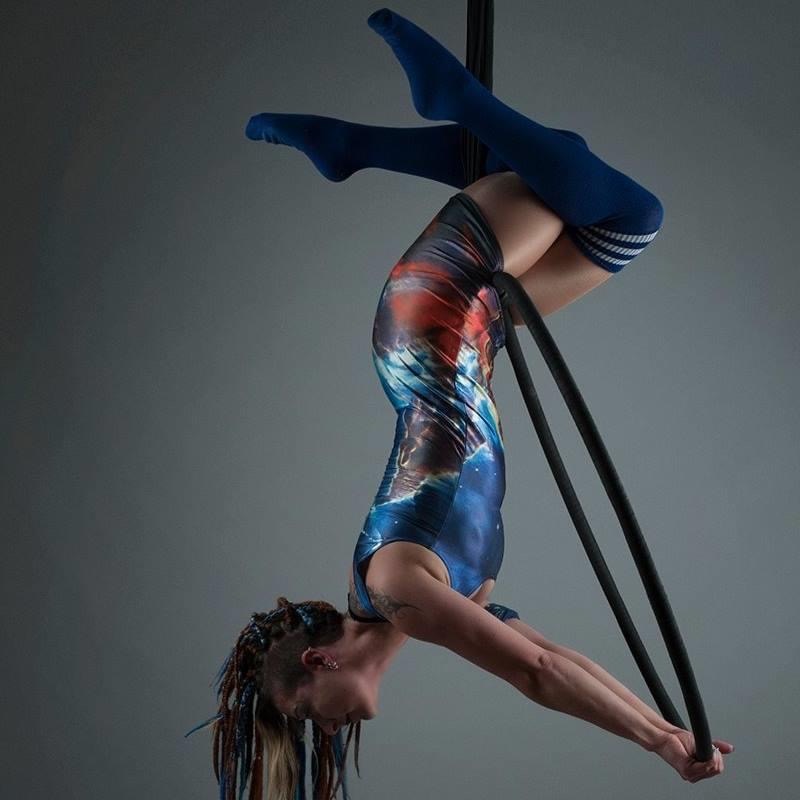 About Miz
I am a qualified teacher with a particular interest in the personal and social benefits of engaging in any art form. I have undertaken Aerial instructor training with both Spin City and Nimble Arts, and have a particular fondness for teaching beginners' trapeze.
As a performer I am a storyteller and as an instructor I love helping both children and adults build strength and confidence progressing to eventually have the skills and confidence to perform themselves.
I am known for my slightly confusing, slightly crazy warm up routines which encouraging you not to take yourself too seriously!
I am a qualified children's fitness instructor and head up our family-run business: Sweet Circus.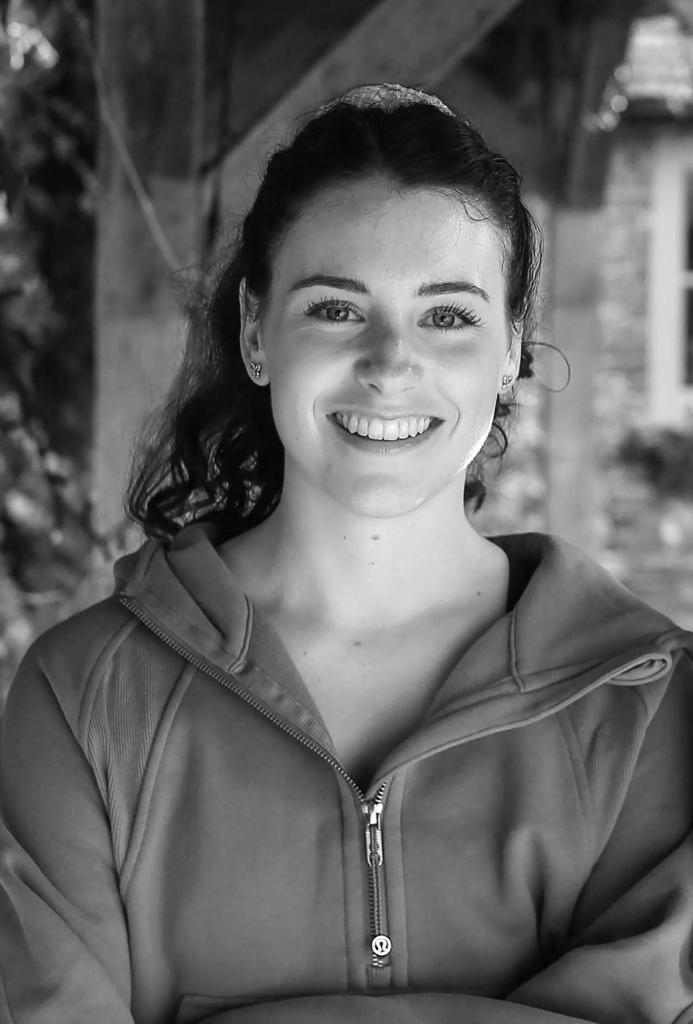 About Rebecca
I trained as a ballerina for 10 years with the Royal Ballet School and Elmhurst School of Dance.  Throughout my ballet training Pilates was a part of my daily routine.  Due to injury I was unable to carry on with my ballet career.  Wanting to help more people discover  the amazing benefits of Pilates led me to train as a lever 3 pilates instructor with Body Control Pilates.  
Rebecca teaches Pilates classes at the studio on Wednesdays and Thursdays.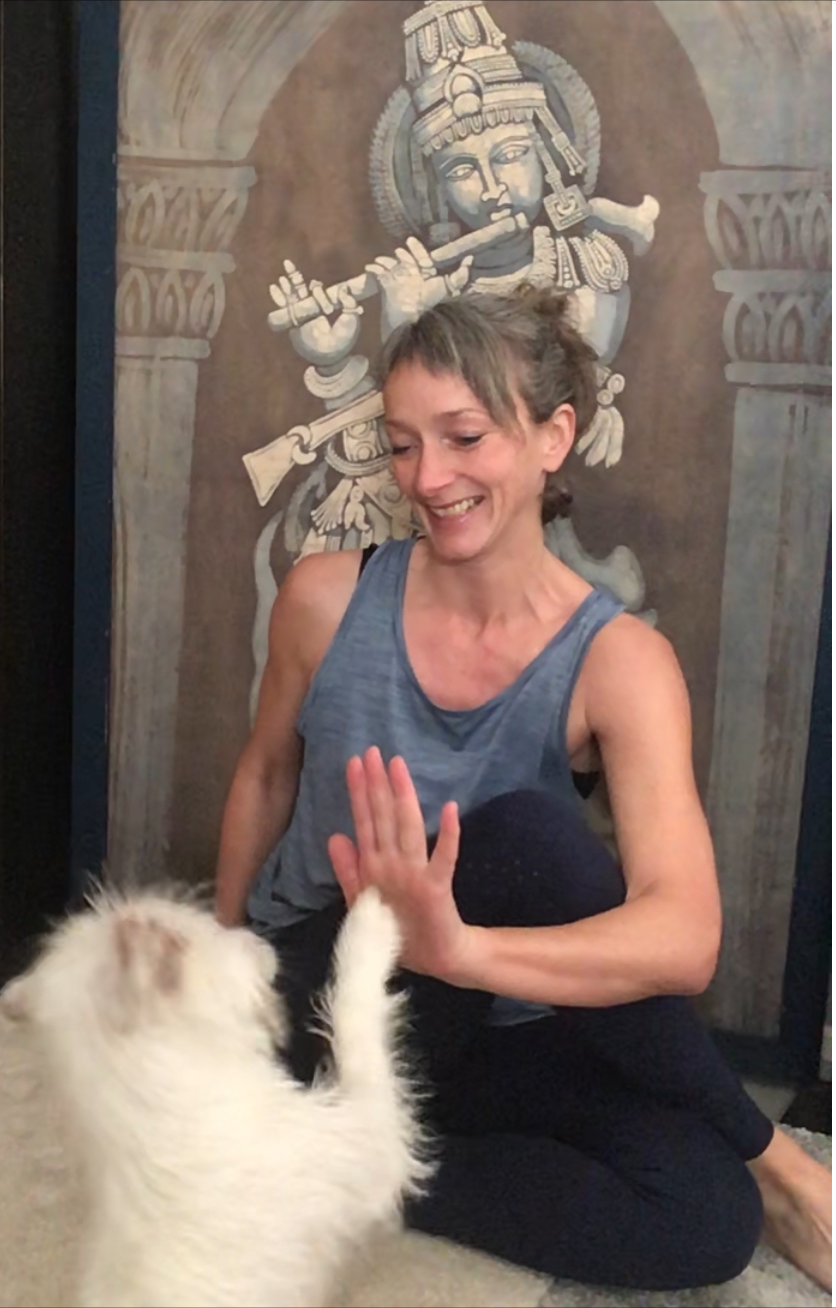 About Roz
Roz Holmes has been working with bodies of all ages and abilities for over 25 yrs.
Starting out in her 20s as a class fitness instructor and massage therapist. Through her own experiences of self healing, physically and mentally/emotionally, lead her to train in spiritual healing and Reiki, Yoga, Irest Yoga Nidra, Pilates, Yin Yoga and as an Egoscue Postural Alignment Specialist.
Her classes have evolved into a blend of her trainings and experience and now has more of a focus on improving posture with safe alignment. She encourages her class to really listen to their own bodies, to work within their own physical abilities and to move in ways that feel good!….she says that a lot!
She also offers 1-1 Postural Alignment sessions and Therapeutic Massage.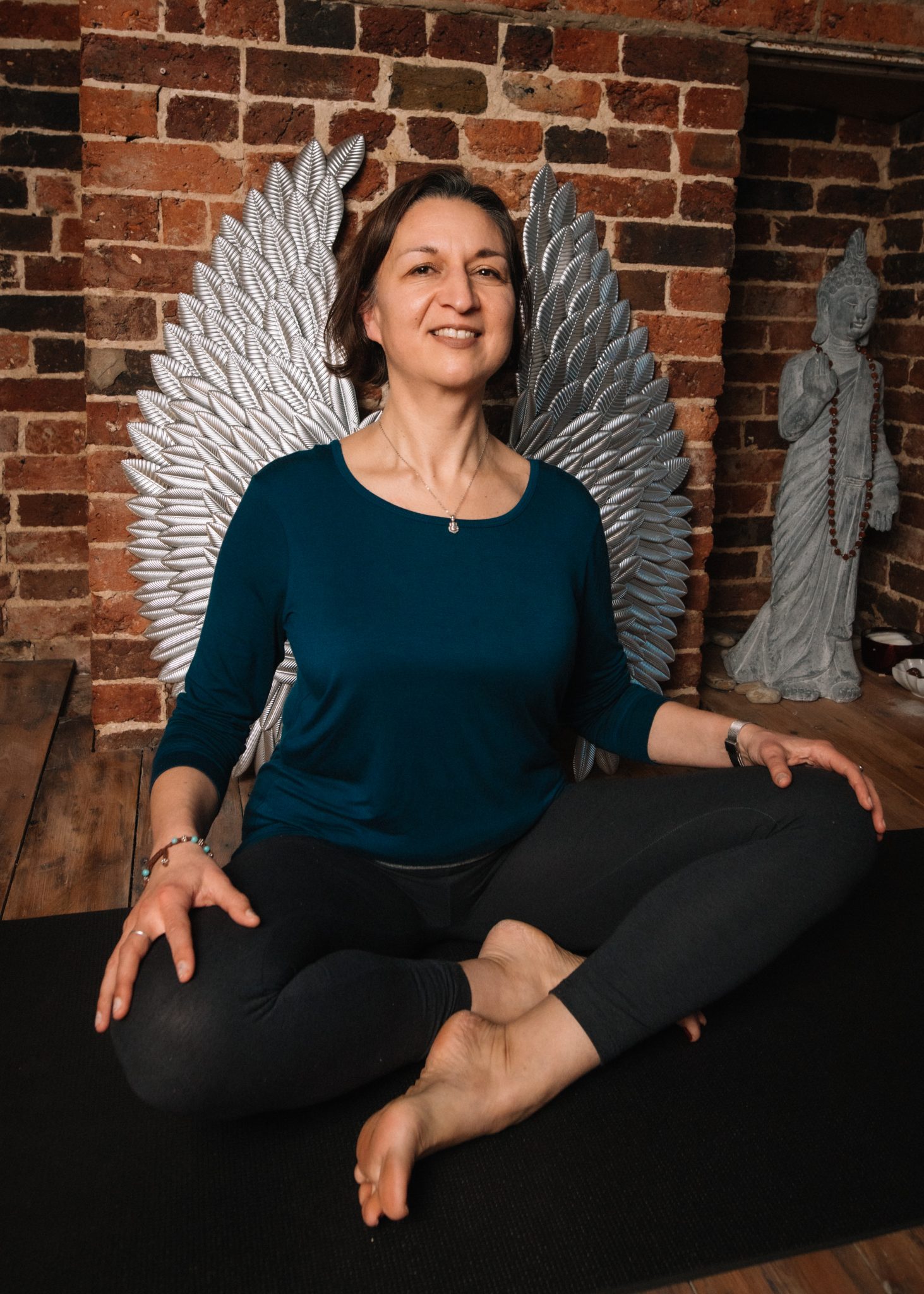 About Safia
I have been practising yoga for 20 years, but began sharing it with others in 2012 after taking a BSY teacher training course. Since then, I have held regular Friday morning Let-go-of-the-week Hatha sessions, incorporating breath work, energising stretches (seated and standing, with modifications where needed) and nurturing relaxation. I believe that yoga is for everyone, and love helping others investigate the effects of a gentle but regular practise, which can be truly powerful, refreshing and calming for both body and mind. Join us on Fridays at 10:00.
Find out more about Safia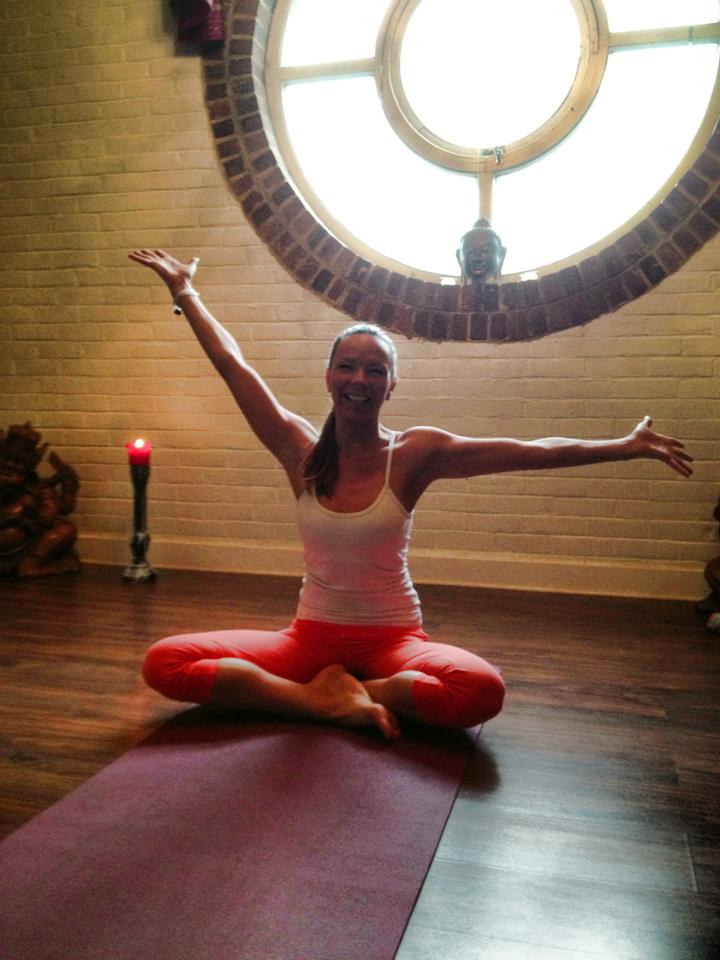 About Wenche
I'm a registered Senior Yoga Teacher with Yoga Alliance UK, demonstrating that I have met the stringent requirements set by Yoga Alliance UK as a sign of highest standard.
Our training school has met the stringent requirements set by Yoga Alliance UK, demonstrating that our courses are of the highest standard and that our graduates may use the title 'Registered Yoga Teacher' RYT as a sign of quality training.