Taking Yoga Off the Mat and Onto the Street
By Angela Whimpenny, Yoga Life Yoga Teacher (RYT200)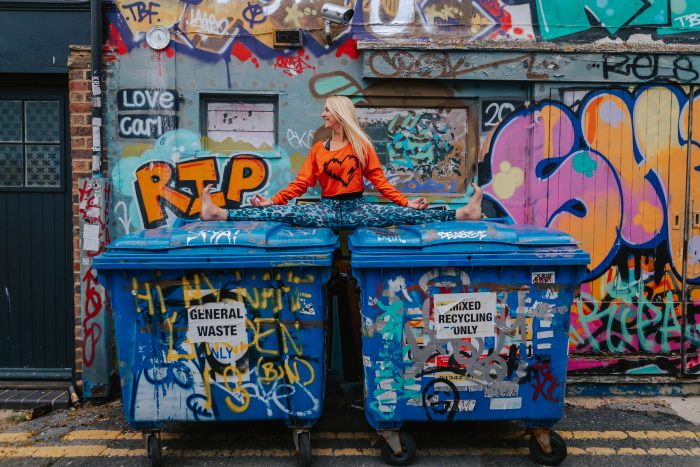 One of the things that first drew me to yoga, long before I even considered learning Philosophy or becoming a teacher was being able to express myself with my body.
I've always been a creative person and quickly realised that as I moved into various postures they made me feel a certain way, not just physically but emotionally and mentally.
One of my earliest memories is of doing handstands in my parents' garden, like a lot of kids, up against a wall, in amongst the grass and whatever dirt might have been under my hands. Having briefly been a gymnast in my childhood, I carried this desire to express myself through my body into adulthood and quickly discovered yoga.
Many years later aged 53, and now a qualified yoga teacher, having studied philosophy and attempting to carry the lessons and knowledge forward into my daily life, I understand the mind body connection far more than I ever did but I still have that childlike impulse to do a handstand in the park and often still do!
I love that yoga can be practiced literally anywhere and when I had the opportunity to spend the morning with the talented photographer Sarah Carmody, we decided we would explore this further and literally take Yoga into the street.
These images were shot in the bustling streets of Brighton on a dull weekday morning with life passing by, creating space for yoga, creativity and stillness in our busy World.
Here and now is where yoga begins.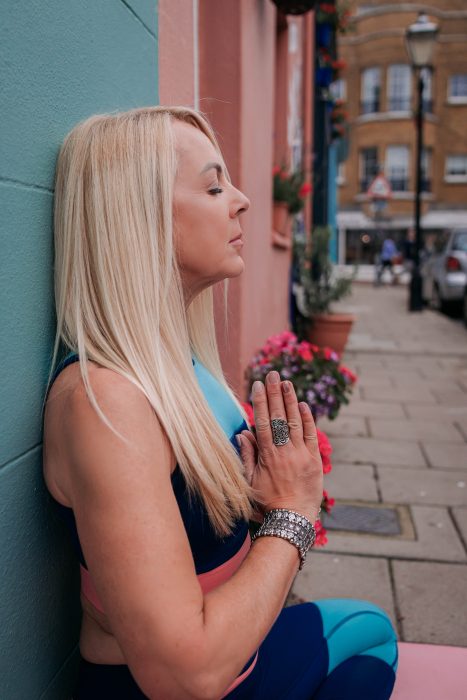 Close your eyes, take a moment to breathe. Be fully aware.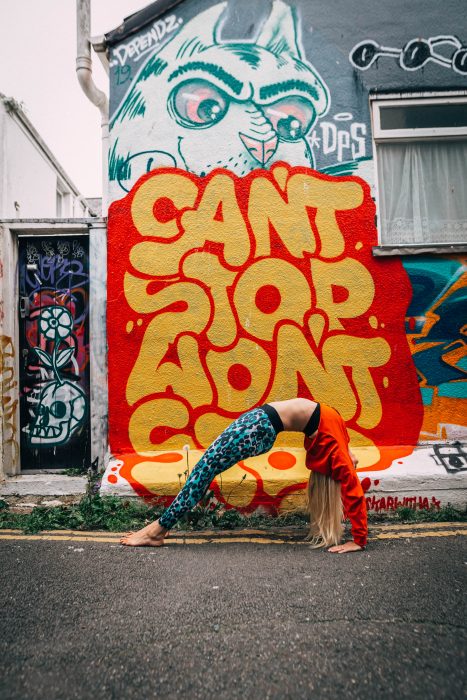 Yoga takes you into the present moment, the only place where life exists – Patanjali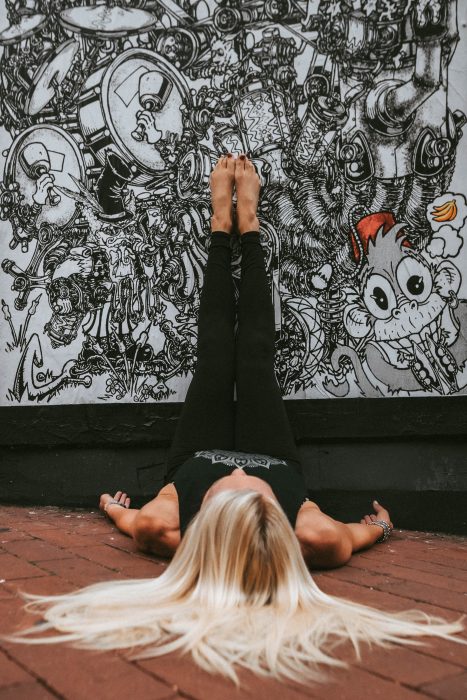 Yoga makes you look at yourself in different ways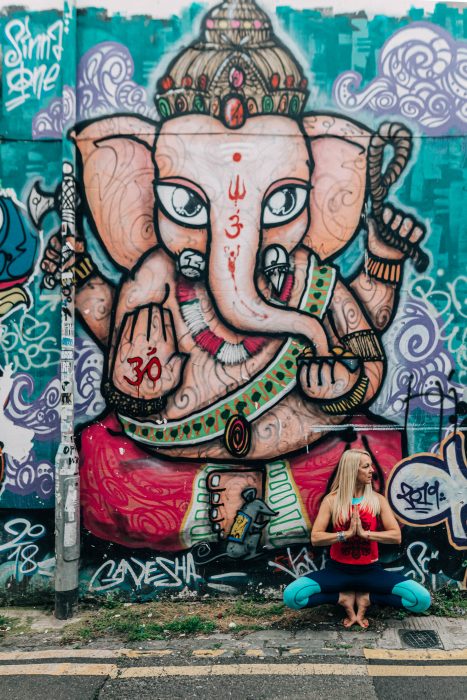 Ganesha is the elephant-headed Hindu god, governing the Muladhara chakra and is the remover of obstacles.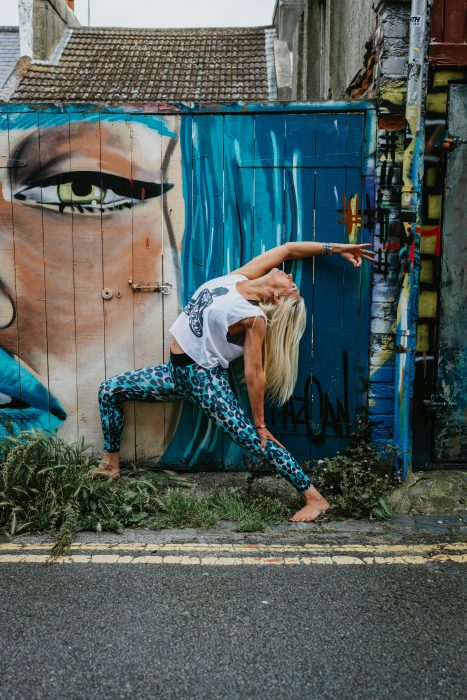 Use your breath to connect the mind and body. Connect your thoughts and feelings through movement.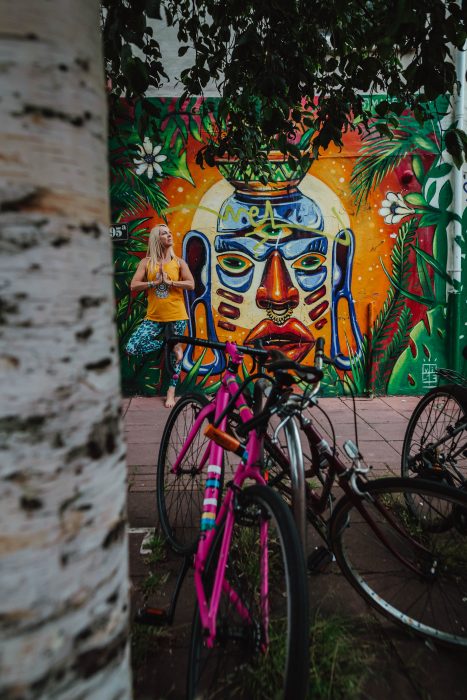 Be like a tree. Stay grounded. Connect with your roots. Turn over a new leaf. Bend before you break. Enjoy your unique natural beauty. Keep growing – Joanne Rapits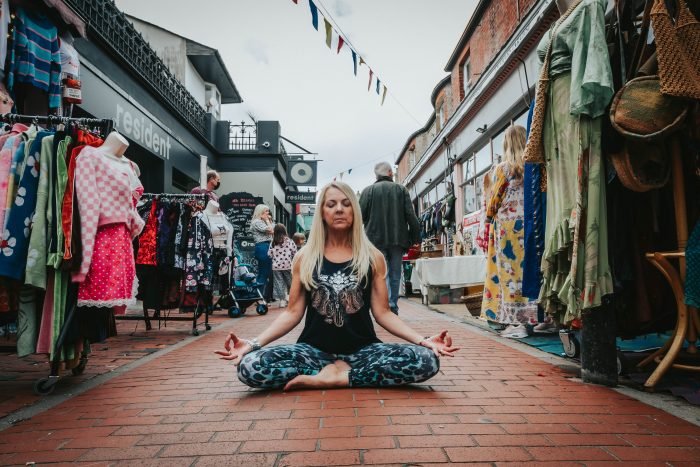 'In the midst of movement and chaos, keep stillness inside of you'
Deepak Chopra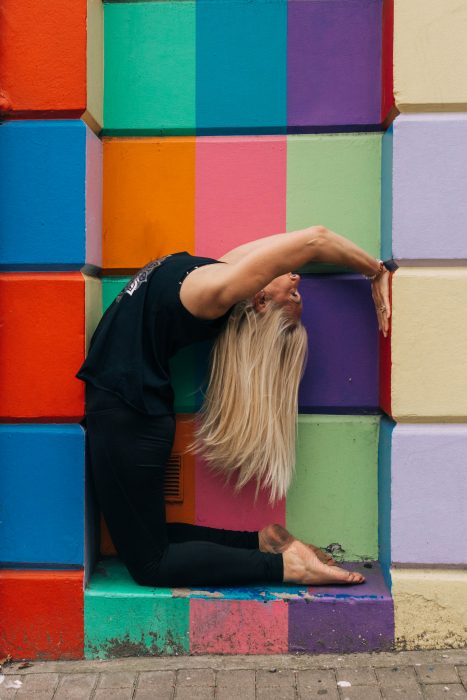 Do yoga and enjoy life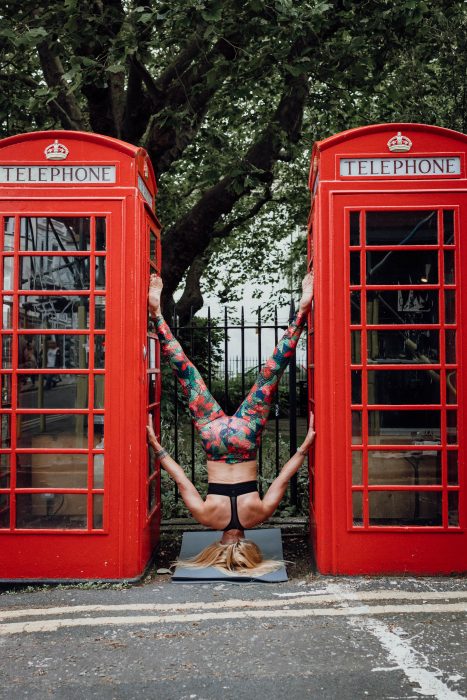 Life is a challenge, we must take it – Mother Teresa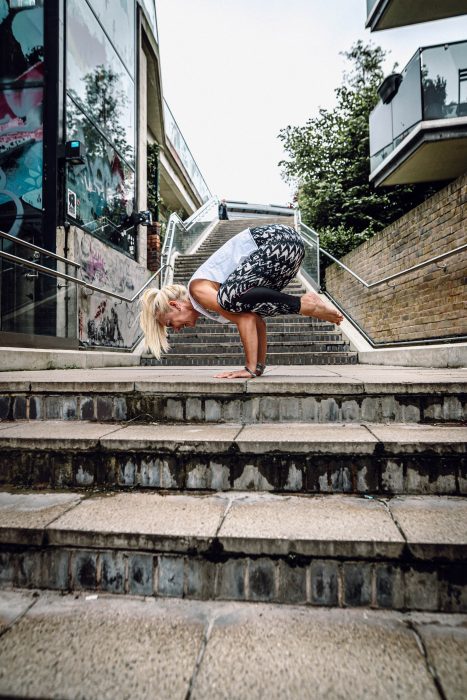 Life is a balance of holding on and letting go – Rumi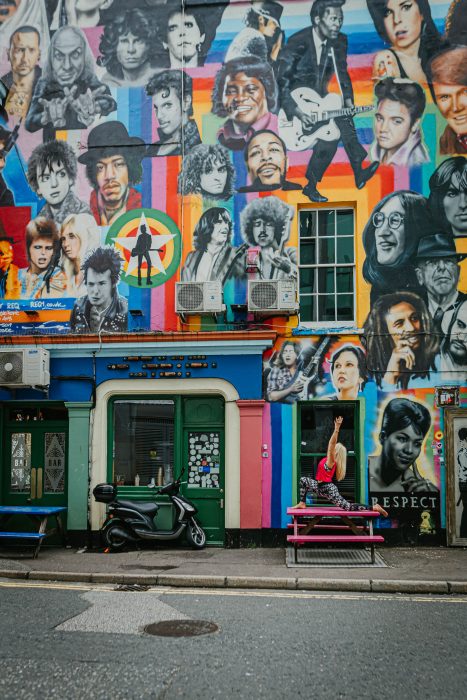 Namaste – My soul honours your soul. I bow to you.
Angela's article and Sarah's amazing photos are published in the October 2021 issue of the OM YOGA Magazine – READ HERE