4.00-7.00pm – Yin Yoga Master Class‬ with Wenche Beard
Yin Yoga is the perfect balance for our Yang lifestyle here in the western world. This is a therapeutic form of yoga where we will be spending longer periods in each asana working with props to achieve upmost comport in each posture. In this way we go deeper into the tissues of our ligaments, joints, the deep fascial network as well as our bones.
You will be calming and strengthening your nervous system leaving feeling utterly nourished.
Time: 4-7pm
Investment: £45
CPD points accredited for yoga teachers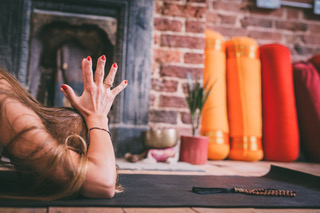 Booking
Bookings are no longer available for this event.