This session is for those with previous experience in yoga trapeze, if you are unsure whether this is suitable for you or wish to book an introductory session then please email 
anjlovesyoga@gmail.com
 for further details.
Yoga Trapeze is a fun and effective way to build strength, flexibility, balance and stamina, combined with inverted poses in a unique anti gravity class. Using both the ground and the support of a suspended material sling with suspension.
The inversion postures can create traction helping to decompress the spine as well as building strength in the back and supporting muscles.
This one hour class will include, warm up, strength, stretching, inversion, cool down and relaxation postures as well as developing our previous trapeze experience.
£10 per person – Maximum 8 people (2 per trapeze)
1-2-1 and bespoke classes also available.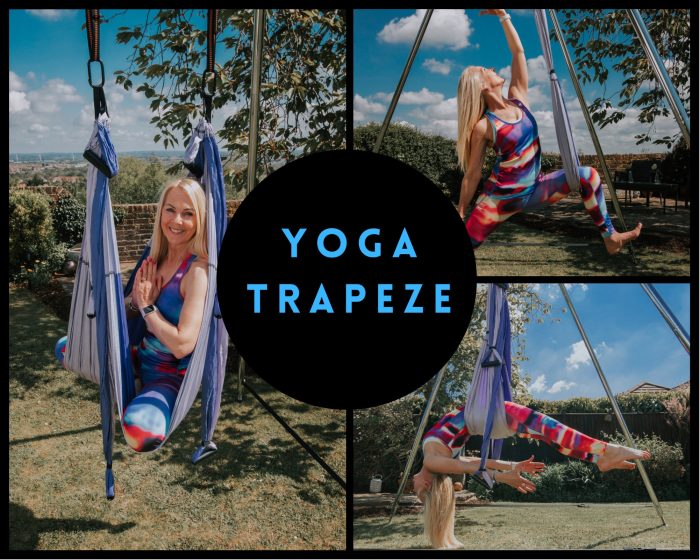 Booking
Bookings are no longer available for this event.