Following his recent sold out May workshop, Andy Gill returns to continue his exploration of the Ashtanga Yoga method in this 3-hour workshop.
Ashtanga Vinyasa Yoga is a dynamic, powerful and deceptively subtle yoga,  that synchronises breath with movement in flowing sequences. The framework of Ashtanga makes it a perfect tool for cultivating a deeper Yoga practice, and achieve meditative states in movement.
In this workshop, Andy will share his unique approach to teaching postural Yoga in the Ashtanga framework. He will share information and ideas that will benefit any Yoga student whether you are an Ashtanga, Vinyasa Flow or Hatha style practitioner.
Andy will cover:
•His non-dogmatic, intelligent and sustainable approach to Ashtanga
•The power of self practice
•The importance of bandha for any Yoga practitioner and how to cultivate it.
•Exploring the purpose and anatomy of postures, physically and energetically .
As Yogi in his late fifties, Andy believes that Ashtanga is a practice that you can work with creatively to meet your personal needs, whatever your age or yoga ability.
Short biography of teacher
Andy has been over 30 years of Yoga experience and has been teaching Ashtanga yoga for over 17 years. He is a third series practitioner and has extensive knowledge and experience in teaching primary, second and third Series asana practices in the ashtanga method. He has taught retreats and workshops around the world, and has trained and worked extensively with John Scott as one of his senior teachers.
As a teacher and a practising life coach, Andy understands and respects the needs of the individual student, placing them at the heart of his teaching. He brings an informed and non-dogmatic approach to teaching ashtanga while remaining consistent and true to the traditional method.
Contact details for students to obtain further information:
Andy Gill
07913 615984
Investment £30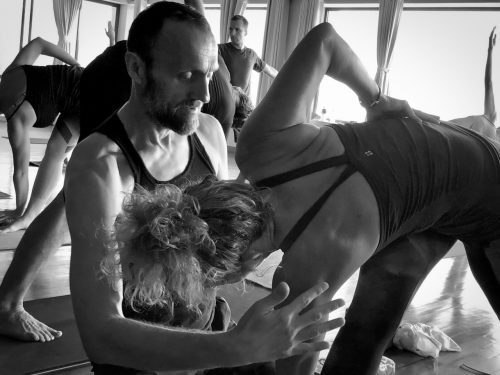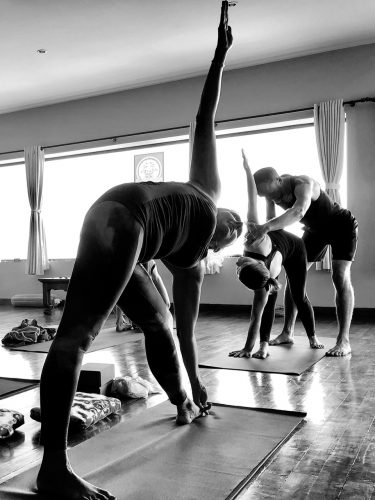 Booking
Bookings are no longer available for this event.