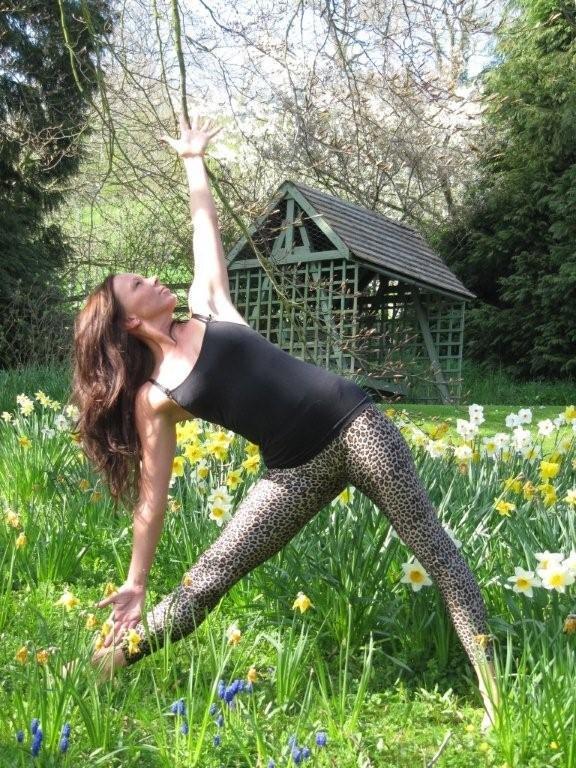 Spring has sprung and I decided to celebrate by bringing my yoga mat outside. I found the perfect spot amongst the trees in the middle of an ocean of daffodils upon the young fresh grass.
I unrolled my mat with an intention of bringing in the energy of spring into my practice and life.
I crossed my legs in Sukasana (easy pose), my spine rising from the earth to the blue sky and I found my precious breath. As I fell deeper into a connection with myself, I opened all my senses and became even more alive. I came to realise that my senses had closed down over these winter months and I now felt like I was unfolding like the daffodils around me, longing to be open reaching towards the energy of the sun.
I could hear the birds so clearly, it was as if they were singing just for me, the warm breeze playfully caressing my pale winter skin, the smell of fresh green grass, earth and forest…I became more and more alive, I was awakening yet again.
Spring is the festival of awakening, balance and new life. The day and night is of equal length and we long towards the lighter evenings.
As I was sitting with nature and all her beauty I created the intention to align with her, the re-birth of nature, the fertility of mother earth and open myself to the endless possibilities ahead of me. As I was breathing in I mentally said YES and opened myself to the endless beauty of spring.
I slowly rose from my meditation and found myself in Tadasana with my hands in Namaste at my heart with a deep need to honouring the sun, the outer and inner fire through some rounds of Suria Namaskar bringing my whole self into balance. When I came to a natural ending I was saturated with joy and vibrant new energy.
Only my heart can know the truth, Namaste.