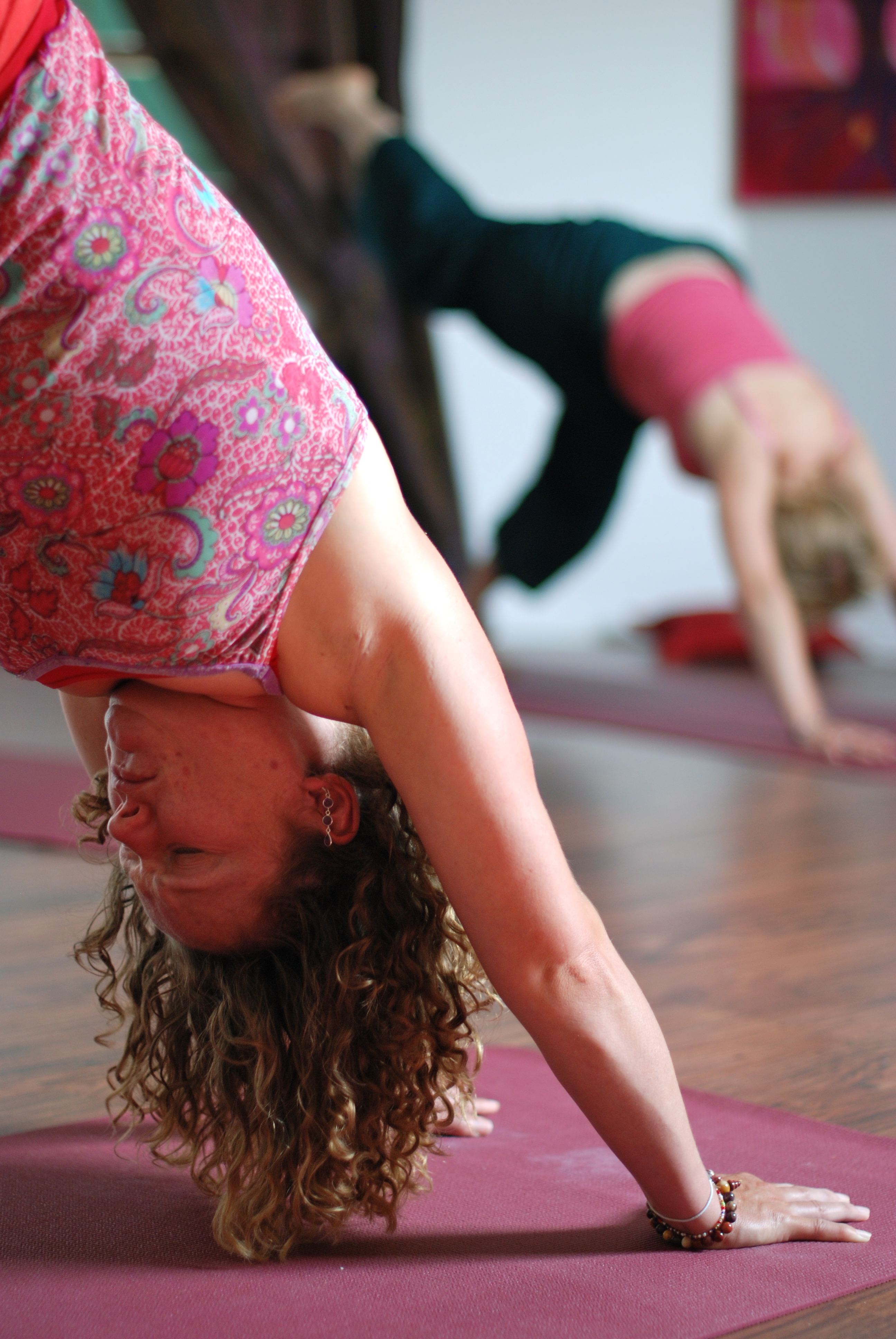 Here is this month's asana, the handstand. We have been practicing this pose in our Flow Yoga Classes and in just two sessions the whole class have built up both confidence and strength to hold this pose. I do hope that you can have a go too.
The basic pose will be described with the heels supported against a wall. Make sure that there are no hanging pictures or other decorations on the wall directly above you.
Step by Step
1. From the Down Facing Dog position place your fingertips an inch or two away from a wall, hands shoulder-width. To ready yourself for and secure yourself in this inversion, firm your shoulder blades against your back torso and pull them toward your tailbone. Then rotate your upper arms outward, to keep the shoulder blades broad, and hug your outer arms inward. Finally spread your palms and press the bases of the index fingers firmly against the floor.
2. Now bend one knee and step the foot in, closer to the wall and keep the other leg active by extending through the heel. Then take a few practice hops before you try to launch yourself upside down. Sweep your right leg through a wide arc toward the wall and kick your left foot off the floor, immediately pushing through the heel to straighten the left knee. As both legs come off the ground, engage your deep core abdominal muscles to help lift your hips over your shoulders. Hop up and down like this several times, each time pushing off the floor a little higher. Exhale deeply each time you hop.
3. To begin with stay in the pose 10 to 15 seconds, breathing deeply. Gradually work your way up to 1 minute. When you come down, be sure not to sink onto the shoulders. Keep your shoulder blades lifted and broad, and take one foot down at a time, each time with an exhalation.