As published in the October 2021 issue of the YOGA Magazine: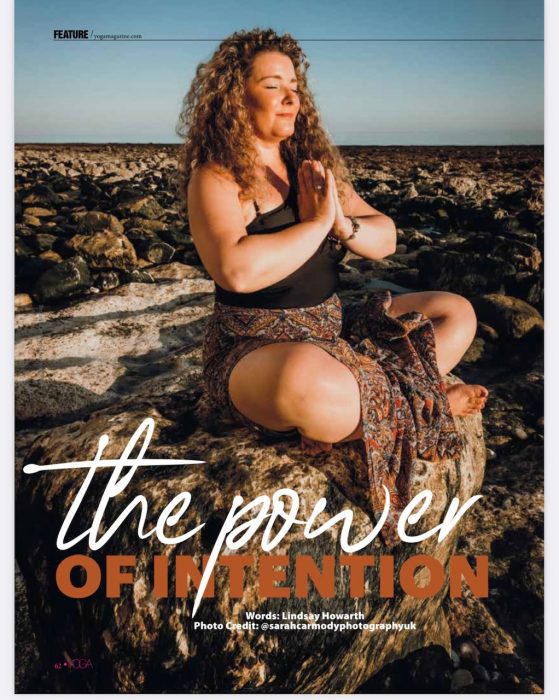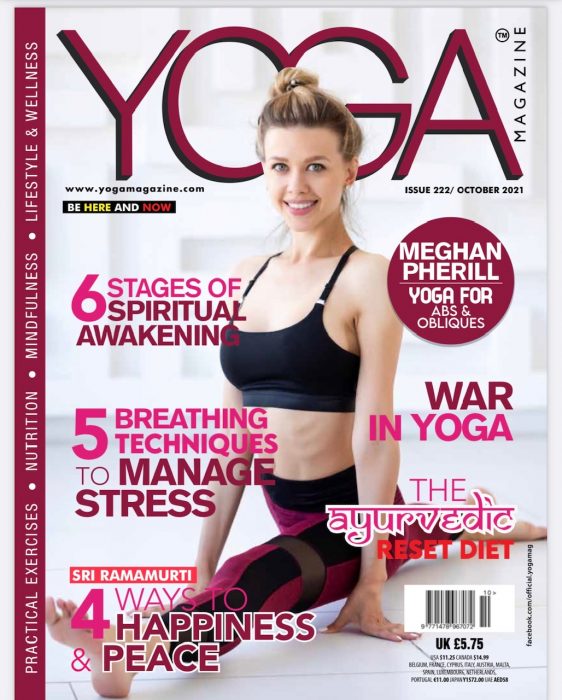 At the beginning of a yoga class your teacher may say to you take a few moments here to set a Sankalpa an intention for your practice, something that you wish to bring more of into your life or something you would like to work towards during your practice. We can use intentions on and off the yoga mat. For example you can set an intention to practice yoga with kindness for yourself and others, this could include moving through your practice slowly with gentle movements taking good care not to go to deep into a stretch and not jolting your body, seeing how your body feels today rather than pushing into a pose just because you did it last time. Also letting go of any negative thoughts or feelings you have for yourself and your body, not being critical of yourself and others by taking your attention back to your breathing when you notice that you are doing this. An intention is formed by the heart and mind and is used to focus and harmonise the mind and body.
Intentions are very powerful. As you set your intention you put your energy and focus on to it and send a very powerful signal out to the universe, the universe begins to give you opportunity's to put your intention into practice and make it happen, the next step is to look out for the opportunity and take it with both hands and enjoy your intention as is manifest into your life.
Here is the story of when I set my first intention. I was on one of Eva's beautiful yoga day retreats when I said to her that I had seen the pictures of the retreat in Egypt and how I've always wanted to stay in a tent on a beautiful beach like the one they go to. I said to Eva ' I have a family and wouldn't really be able to fit in a week's yoga retreat for myself'  Eva said to me ' well then set an intention to go there one day!' I had never heard of this before but I like the sound of it! It felt good to not have to figure out the details of how I will get the chance to go there and just be happy knowing that one day I will go there.
About a week later I bought a yoga magazine and it had a special focus on yoga teacher training, I read though it and thought hmmm I do love yoga and I'd love to share it with others, I wonder if I could be a teacher? So I messaged Eva and asked if I would be able to do the teacher training course which she said yes of course. So 4 weeks later I signed up! 18 months later we all met at the airport very excited to be flying to Egypt! To take our final exam together on the beach! There was 18 of us in total and we all got our tickets for the flight, we boarded the plane and began finding out who we was sitting next to, it was very exciting. I got to my seat and settled in for the flight sitting next to Eva! As the plane took off I suddenly remembered the intention that Eva had encouraged me to set 18 months ago! I was overwhelmed when I realised that I had set the intention to go to Egypt and now at random I was sitting next to Eva who had encouraged me to set the intention and also a little bit spooked at the true power of Intention
️
Ps. I have definitely set an intention to go back to Egypt with Eva ♥️
By Lindsay Howarth