17th July 2022 at 4pm, with Justyna Szulc
'This is still a pretty new experience of using my ‌voice to help with relaxing the mind and body. I usually sang for a small group of people, however I feel guided to express my voice in a larger audience. How does that work? Well, I invite all attendees to lie down on the floor to make themselves comfortable and safe with their eyes closed. So one can let go of everyday worries and trouble and to switch off for a little while whilst reconnecting with their breath.
I never prepare for the session. I tune into people's energies and sing based on what I feel. Imagine my voice being an instrument, when one 'bathes' in the feminine and masculine sounds and variety of vibrations. There is no music or additional sounds.
We will begin the class with a brief introduction, guided relaxation to then tune into the sounds throughout the rest of the session.'
Please note the class is donation based.
All mats, blocks and pillows are available for ‌use in the studio. However, if you wish to bring your own, please do. I would suggest having a bottle of water as well.
Most of all, have an open heart and the willingness to experience whatever comes. 
Short biography of teacher 
Justyna is a formally qualified Hatha Yoga and Meditation Teacher, Reiki Facilitator and Sports Massage Therapist. She facilitated theme orientated yoga and meditation classes and workshops for students from the ages of 13-65 since 2014. For instance, taught at conferences and yoga retreats while travelling around the world. Run workshops, yoga relaxation sessions for the University students and instructed Yoga of 12-Step Recovery classes.
In addition, offering free yoga classes from September 2018-April 2020. Facilitated hands-on and distant reiki, and sound healing sessions. These took place in Canada, the USA, Costa Rica, Panama, Peru, Bolivia, Argentina during the worldwide adventure.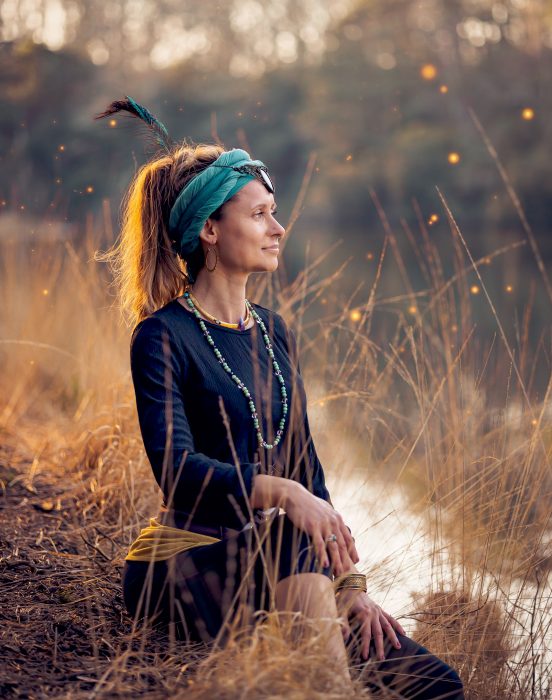 Booking
Bookings are no longer available for this event.