Enjoy 2 hours of bliss through a delicious slow restorative yoga and deep Yoga Nidra practice.
As we can now open the studio's door, this session will run both on ZOOM and in the studio in person.
The studio spaces are limited to 6 and the cost is £20 per person.  Please select the correct ticket when booking.
The online spaces are unlimited and the cost is £10 – again please select the correct ticket.
You will be guided throughout the practice and all you need is:
2 hours of your time
blanket
cushion
bolster or 2 pillows
strap
blocks for support (or a couple of thick books)
eye pillow or folded soft fabric to rest your eyes
If you are attending in person session in the studio you can use our props or bring your own.
For the Zoom yogis you will be sent a link a few days before the event
You can play a soft soothing music, I will send some suggestions with the zoom link too.
Book your space by sending payment to either –
Paypal at info@yoga-life.co.uk
Bank transfer – 09-01-29 35062033 (Eva Kristlova T/A Yoga Life Studio)
OR BOOK BELOW
I look forward to connecting with you and guiding you through this beautiful soothing and restorative practice.
Much love, Eva xxx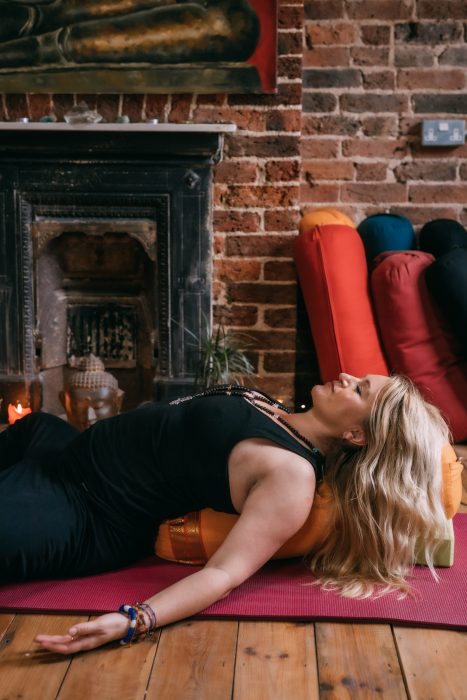 Booking
Bookings are no longer available for this event.