YOGA LIFE OPEN DAY CLASS
4pm – 4.45pm with Anj Whimpenny
Yoga Trapeze is a fun and effective aerial class which builds strength, flexibility, balance and stamina. It incorporates a child-like element of play and the clever design of the sling allows an increased range of movement and access to many postures such as deep backbends, shoulder openers and inversions which may not be achievable on the ground.
There are a wide range of postures to be mastered as well as some blissful relaxation options.
If you've never tried the Yoga Trapeze then why not come along for this taster session?
Regular workshop style classes are held on the second Saturday of every month, I'd love you to join me.
Anj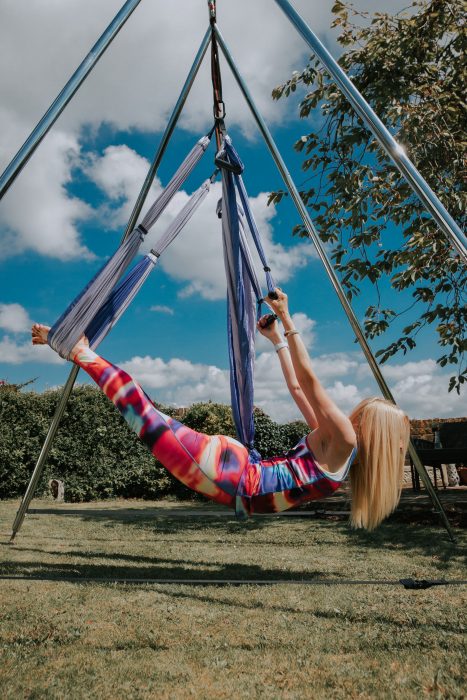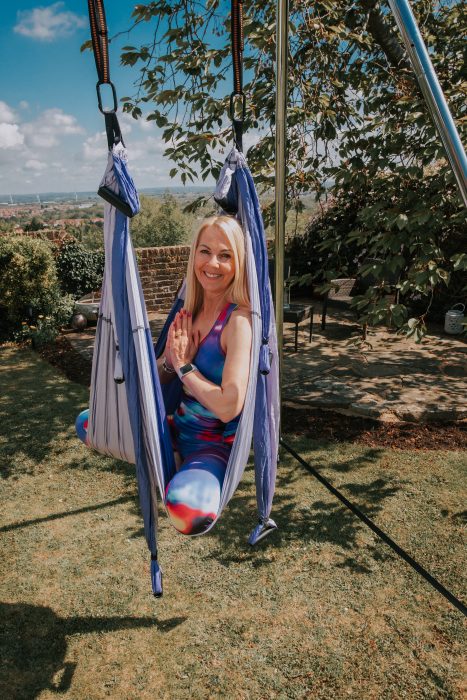 Booking
Bookings are no longer available for this event.