YOGA LIFE OPEN DAY CLASS
8am – 8.45am with Bella Friedman
For all of us who dread stepping into a "normal" yoga class full of insanely beautiful slim young flexible people
I get you & I got you
So why join me?
To reconnect with yourself,
to feel better within and about yourself,
for healthier body and for inner healing,
for self appreciation and maybe …
to find that long lost self confidence,
for all of this and much more ….
Come yoga with me !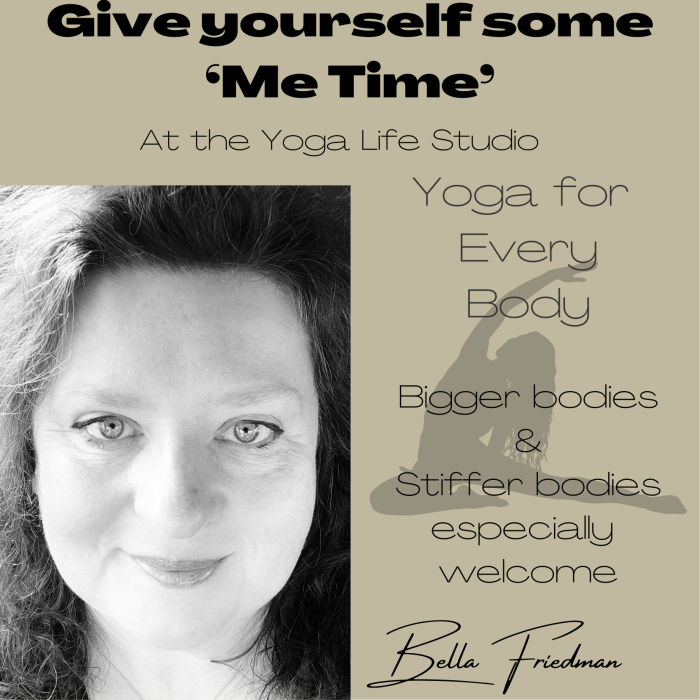 Booking
Bookings are no longer available for this event.