A workshop to learn more about Sound Healing.
What is sound healing?
Explore the history and the many benefits of the sound healing.
Experience vibrations with breathing practices and chanting.
Experience playing the gongs, tibetan bowls, chimes, tuning forks, rainsticks, hand pan and drums.
Experience a Sound Massage followed by a Mystical Sound Bath.
An explorative interactive workshop to make you feel the positive vibes and smile.
Facilitator: Therese Saunders
Investment: £30
12 spaces available
For more information contact Therese on 07515 961327
Date and Time: 8th May 1-4pm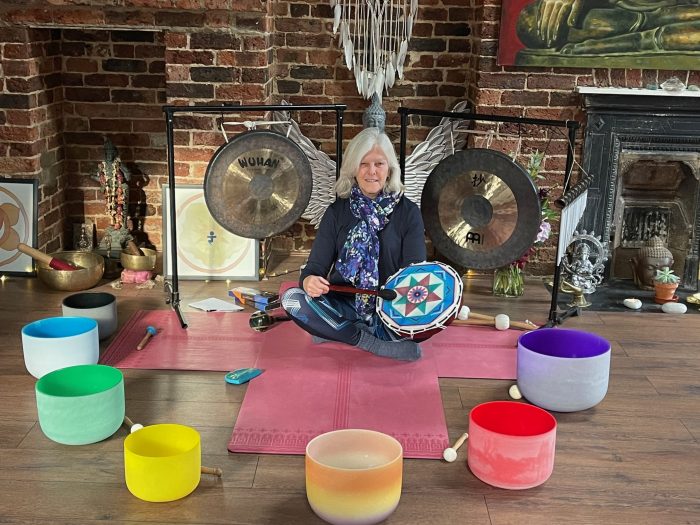 Booking
Bookings are no longer available for this event.