Menopause Yoga and Wellbeing – a six-week course
£12.50 a class or the full six weeks for £65
Starting Saturday 8 August 2021
Sundays 1pm-2.30pm
Yoga postures, sequences, breath practises, meditations and wellbeing developed to help you manage and soothe symptoms associated with menopause, from peri, through and beyond to post menopause.
Menopause Yoga and Wellbeing
Supporting women through some of the most challenging years of our lives gives me so much joy – if only Menopause Yoga was there when I was in my early 40s!
Menopause Yoga (MY) shares especially adapted yoga postures, breathing techniques and mindful meditation practices designed to help you positively manage your menopause.
MY aims to empower you, helping you embrace the changes in your mind, body and emotions. Underpinning MY is a positive philosophy: menopause is an opportunity to take a pause in your busy life
to:
nurture and nourish yourself
take time for self study and learn more about your changing body, mind and emotions
look forward to the next stage in your life.
I've been a yoga enthusiast since I was a teenager and completed my British Wheel of Yoga 500-hours teacher training after a Foundation year with BWY.
When I heard about MY in 2019, I was 'YES! This is the professional development course for me'. The fact that the course was developed by yoga teacher Petra Coveney with a leading menopause expert in the UK, Dr Louise Newson, carried a lot of weight for me. I graduated from the third course run, amazed by the personal transformation, which I hadn't anticipated. Now we're emerging from lockdowns I'm delighted to be able to share it in person, not just online.
When I was in peri-menopause I thought it was just about 'hot flushes', I had no idea what these hormone changes would bring for me. My mission is for you to be as excited about your Second Spring as I am now.
There's lots to pack in within these sessions, which is why they're each an hour and a half long.
We'll begin each week with a Sharing Circle where we talk about what's been changing for us. Each week we'll cover different practices and sequences aiming to support you emotionally and physically, themed around some of the biggest issues for women during this time, such as feeling low, sleep and weight changes, brain fog and, of course, overheating.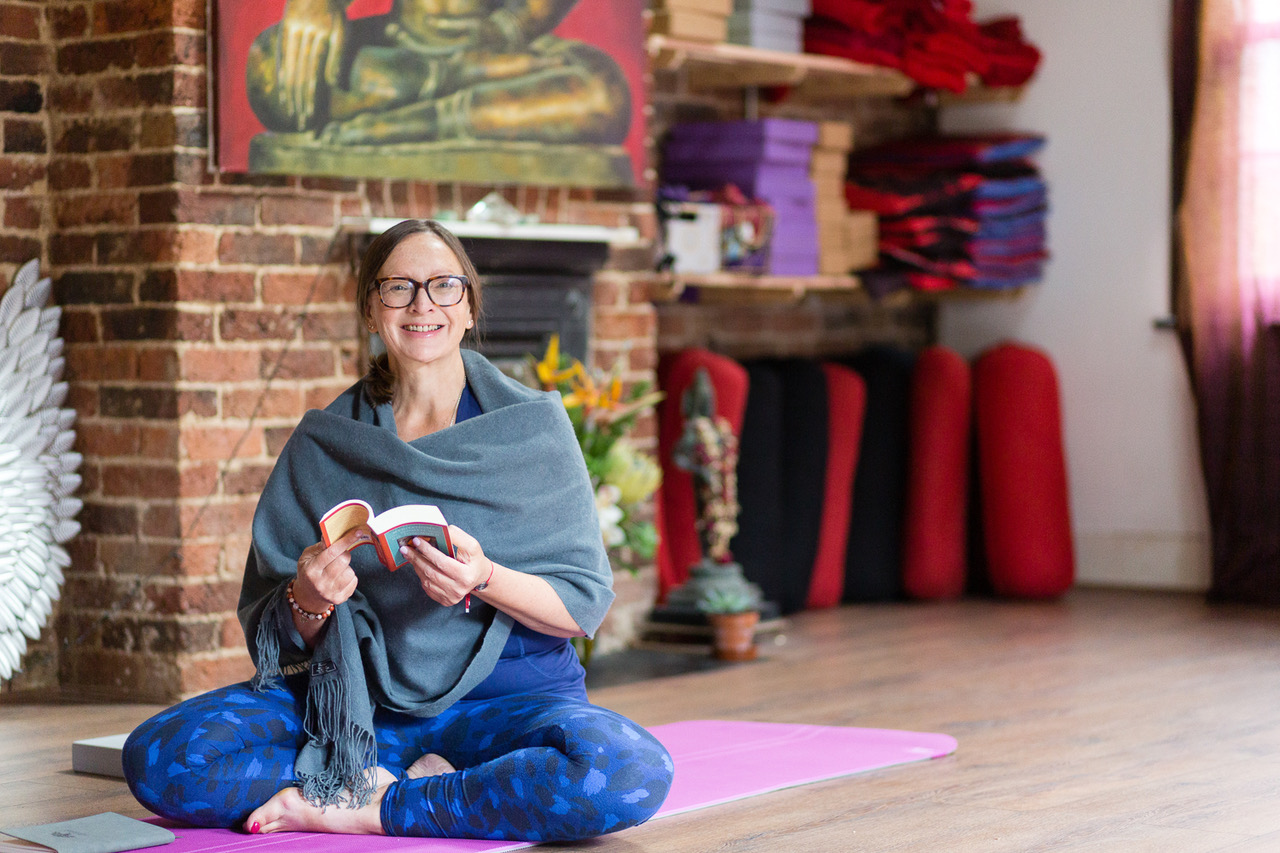 Booking
Bookings are no longer available for this event.