2 hour Interactive In Person Workshop with Liz Keates – £15
Take a deep breath, exhale and ask yourself – How content, joyful and grateful do you feel right now? Are you living a fulfilling, abundant and fun life – that you truly desire? Are you OWNING your power and living you calling? If you are, AMAZING!!! I'm so happy for you 🙂 Yet if you know there are areas of your life where there's a void, a feeling of dissatisfaction, disappointment, or is lacking in some way, I invite you to read on…
Deep down you know that you have so much more to offer. You are done playing small and are ready to OWN your power, so that you can life a joyful and purposeful life. YET you are struggling to identify exactly how to achieve it. If you give yourself a hard time, and are struggling to fully value and appreciate who you truly are – A beautiful worthy SOUL.
This workshop is for you! I see you and I want to help you. Maybe like me you came from a marginalised background. My ethnicity is Romany Gypsy. Early in life I internalized a sense of being different and not good enough. Through messages I received in the media, people's comments and attitudes of my ethnic group and much more.
If you are tired of playing small, and feel that the universe is nudging you to make changes, take your rightful place – centre stage of YOUR life playing the lead role! Join me for this 2 hour workshop, let's do this – ITS TIME!
 Workshop highlights & take aways:
– Learn how to embody & OWN YOUR POWER!
– Identify what's holding you back & how to shift
– Develop and maintain a healthy growth mindset
– How to learn to love yourself more! 
BIO:
Liz Keates is a Certified International Life Purpose & Spirituality Coach. She lives in beautiful East Sussex, England. She is a lifelong learner, mindfulness teacher, sound artist and world traveller, who loves Mama Nature. Liz loves to help women to own their power and live purposeful, soul-led lives. Through Life Coaching, writing, masterclasses & workshops, Liz helps women who are done playing small and feeling directionless to gain clarity and own their power so that they can feel excited about life, live with purpose and own that they are meant for more. Liz has, a Master's degree in Integrative Psychotherapy and worked as a therapist for over 10 years. Liz is a certified Beautiful You Life Coach, and a cancer thriver of over 7 years. This life shock led her to her passion of helping women around the world to live lives with joy, purpose and freedom!
Email address: liz@lizkeates.com Website: www.lizkeates.com
Instagram: www.instagram.com/liz.keates Facebook:
https://www.facebook.com/groups/meantformorewithlizkeates/
Contact details for students to obtain further information  
Liz@lizkeates.com or 07885 519226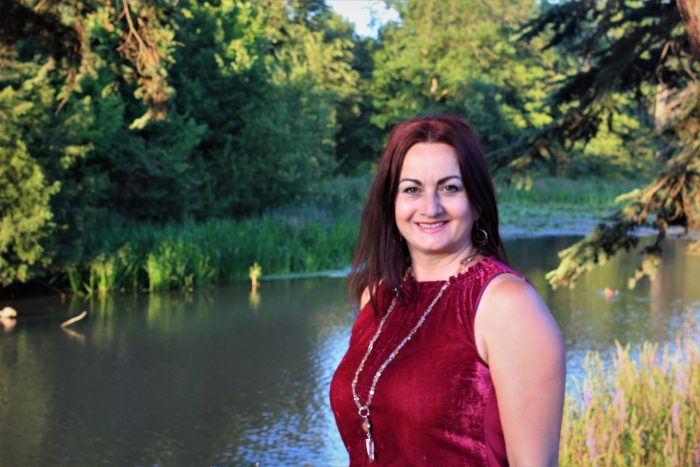 Booking
Bookings are no longer available for this event.