The sun is out and what a better way to spend your weekend than in the beautiful Cuckmere Haven! Here we will enjoy a mindful yoga practice overlooking the Cuckmere Valley and the sea, followed by a little bite of cake and appreciating the stunning views.  From our yoga location we will make our way to the river where we will launch our paddle boards.  We can try some yoga postures or simply enjoy gliding peacefully along!
Please bring:
Yoga Mat, drink, small change for parking, change of clothes in case you fall in, sun lotion
There are 3 pricing options:
 Yoga + Cake + hired SUP = £30
Yoga + Cake + your own SUP = £15
Yoga only = £10
Please make sure you book the correct option!
Timing:
8.30am – Meet by the BUZZ Active, warm up and getting ready
9.00am – 10.00am – Paddle Boarding fun
10.00am – 10.15am – Getting changed and ready to walk to our yoga location
10.15am – 10.30am – Scenic walk and picnic with a cake
10.30am – 11.30am – Yoga Practice
I look forward to spending Saturday morning with you in this world class location! Eva xxx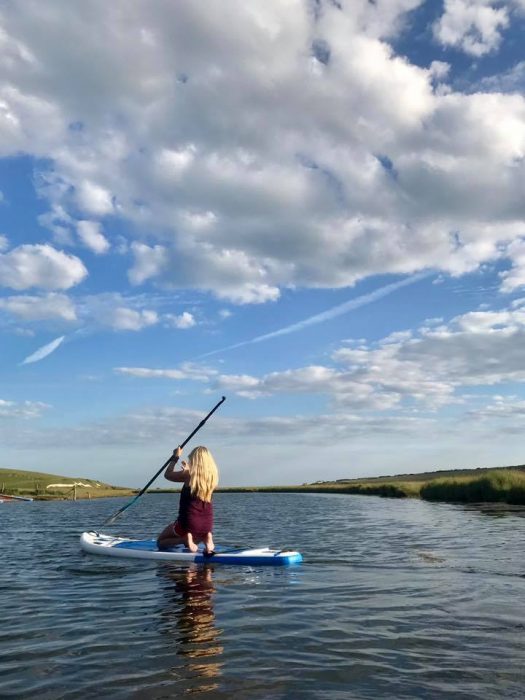 Booking
Bookings are no longer available for this event.