This class is based around mindful movement and meditation explored through an asana practice, pranayama and meditation to enable you to better understand your mind, body and if you'll allow soul.
Classes are a combination of breaking down the postures to get a better understanding of what the asana can physically and mentally do to support our bodies, as well as exploring breathing techniques and meditation to support good physical and mental well being to Vinyasa flow classes where I create new and interesting flows and support students to deepen their pranayama and meditation practice to help every yogi to find their edge.
Classes £10 drop in 6 classes for the price of 5.
Hi I'm Ashley founder of Lotus Lessons, I am 200hr Vinyasa YTT and Kids YTT with Peaceful Babes Yoga . I am so grateful to be able to share my love of Yoga with my students. I began my practice in 2015, previous to this I had tried to build muscle in the gym to support my physical and mental well being. Although the gym helped a lot I struggled to get inside my body, and when asked to activate certain muscles had no idea how to go about it. I quickly built muscle in all the wrong places where my body would compensate for the imbalances it had, this lead me to Yoga and I couldn't be more grateful for that. My Yoga practice began at home and I quickly identified that all the time I moved my body on my mat, my mind stayed incredibly quiet, for me this was a revelation my busy thoughts had been muted, which gave me the time and space to explore my mind, body and soul and as a result has completely changed my life and allowed me to achieve things I never thought possible. I think many people can relate to the implications of a very busy mind and I believe strongly, that through healthy lifestyle choices, movement, mindfulness and meditation we can all get to a place of stillness together. Join me on the mat to find your strength and inner peace.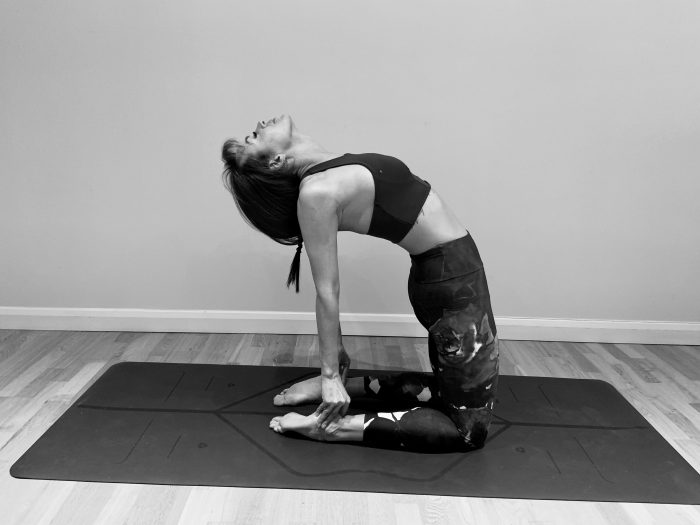 Booking
Bookings are no longer available for this event.