Welcome to the Yoga Life Online!
Whether your primary aim is to relax, move, learn something new, connect with your body or to simply care for your mental, emotional or physical health – we are here for you. We created an online platform of hundreds of classes (and growing)! The classes are delivered by over 20 teachers with years of experience and are accessible from your own home, in your own time.
You will find a wonderful variety of styles here, something for everyone. You can pick and choose whichever class you want depending on your mood, time, ability and preferred style. Our online classes range from Beginner classes, Restorative Yoga, Yin, Gentle Hatha to more advanced classes like Vinyasa Flow and Power Yoga. There are also inspirational talks and kirtan sessions included! Some of our teachers also offer live ZOOM classes that you can join in real time.
Making yoga accessible to all, so everyone can enjoy its wonderful benefits is our ultimate goal. Especially now during these challenging times, the health and wellbeing is our top priority! Our team of professional teachers are passionate about building and nourishing a yoga community and would love for you to be part of it, too!
What our members say
Ellie & Keith

During this difficult time of lockdown due to Covid 19 I was very concerned that I could no longer access yoga classes that are vital for my physical and mental well being. They have been an important part of my life and my partners for the past 7 years.

We are both in our 70's with a variety of mobility issues that have improved immensely by attending regular yoga classes 4 times a week.

Thankfully the Yoga Life Studio has managed to find a way of overcoming the negative effect of lockdown by setting up online classes enabling various teachers to continue supporting their students throughout the most challenging times.

Once we mastered the technical aspects of setting up the classes via the internet it has proved to be a lifesaver and we have been able to continue our Yoga classes at home, as well as keeping in touch with our yogi friends.

Without these online classes I have no idea how we would have coped physically and mentally as it is an important part of our weekly routine.  There are many classes available to suit all different levels of experience and ability and we enjoy exploring them all.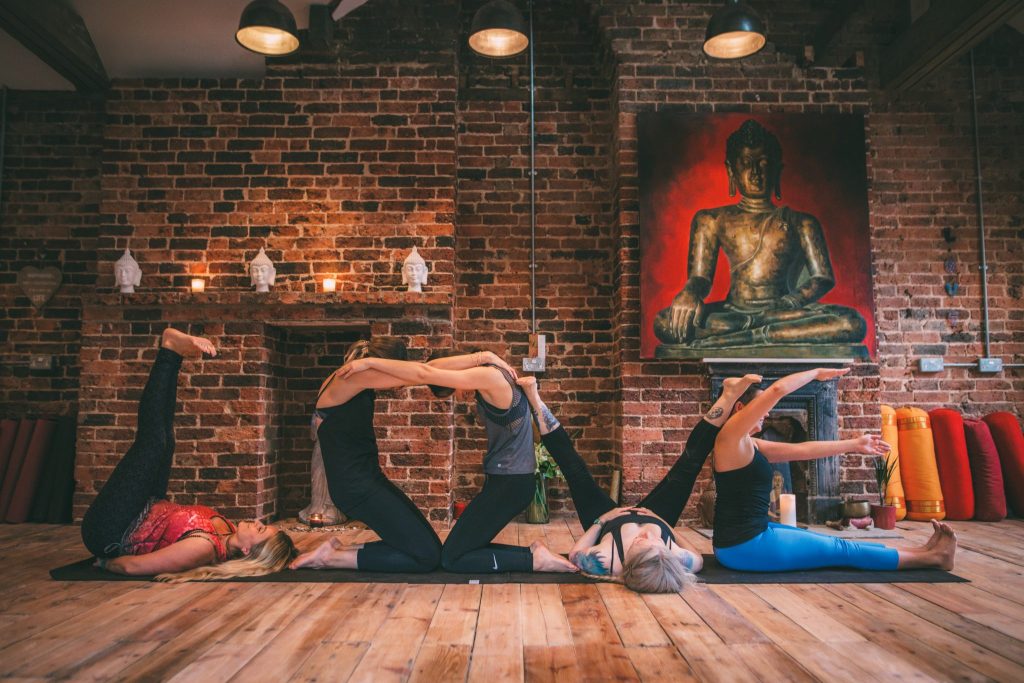 10 reasons to practice yoga at home
1. Comfort – you can practice from the comfort of your own home, on your own mat and with your blanket, cushion and other props
2. Travel – You don't need to travel to your yoga class anymore, simply unroll your mat wherever you are
3. Rest – Listen to your body and rest whenever you need to without any pressure of 'being watched'
4. Yoga pets – your pets absolutely love to be involved and enjoy a little practice with you on the mat! Snuggle with your pet during Savasana.
5. Involve your family – you can practice together with your family or friends so everyone can feel zen!
6. Nobody is watching – just enjoy yourself! Set up your little yoga space and be guided by us
7. Calm – home practice brings calm and peace to your day, step onto your mat whenever you need to take a break from the everyday life
8. Sounds – nobody can hear you so be as loud as you like! Sigh the breath out
9. Connection – these times can be lonely and the online classes will give you a sense of community and connection.
10. In your own time – You can literally practice whenever you want and for how long you want. The classes range from 5 to 120 minutes, and you can press the pause button