Stepping into our Second Spring – a Yoga for Midlife Workshop
Including Menopause Yoga for managing anxious feelings, hot flushes and sleep issues
Date and time: Saturday 23 October from 4pm-6.30pm
Cost: £25
Place: Yoga Life Studios, South Street, Eastbourne, East Sussex.
Yoga offers us a wealth of practices to help us manage many of the physical aspects of menopause with more ease.
But getting excited about our future, our post menopause life… What about that?
Whether you're in perimenopause, menopause or post-menopause life, the hormonal changes we experience can continue to impact our lives now and in the years to come.
But we can take action – and we can get inspired about our future.
October is Menopause Month and at Yoga Life Studios we're celebrating with a Midlife Yoga Workshop where we'll focus on three of the most common menopause experiences. We'll explore:
yoga postures, breath practices, and meditations to help you deal with anxious feelings, hot flushes and insomnia
enjoy a women's circle where you can talk freely about what's been happening for you and hear from others' wisdom too
use guided meditation to gain insights into what we can create for ourselves as we step into our Second Spring and our future lives.
If you'd like to know more about Menopause Yoga coming in October and what makes this workshop different, here are the answers to some questions Deana frequently gets asked.
FAQs
Who is the workshop for?
Whether you're noticing the start of perimenopause through to the post menopause years, Menopause Yoga can help you.
Do I need lots of yoga experience? A workshop sounds serious.
Goodness, no. Menopause Yoga is for every body, beginners onwards. There are variations of postures for everyone, whether or not yoga is new to you. Workshop really means this is a longer session than a class.
Why is Menopause Yoga different?
The Menopause Yoga I trained in is a specific course for established yoga teachers. We think of yoga as being about moving our bodies, our breath and meditation practices, but it can be about much more too. Menopause Yoga takes a holistic approach because we know your life is about more than your yoga mat. We're keen to build communities and help you feel your best in yours when you go home.
What can I expect to be experiencing at the workshop?
We'll be working through postures, breath practices and meditations that help you work through some of the most common menopause experiences – increased feelings of anxiety, hot flushes, worrying about the future.
What's a sharing circle?
We begin our Menopause Yoga sessions with a sharing circle – an opportunity for you to talk or just listen; it's your choice, there's no pressure. We're all on a similar journey in our lives at this time. We can feel isolated and unable to talk about how we feel with our friends and families. Being with women who walk a similar path can be empowering, enlightening and comforting. Our experiences and what we've discovered helps us, can give others ideas and support.
Do I need any special equipment?
Just bring a notebook and pen – one of the meditations is designed to help you mine your intuition for Second Spring inspiration. Your yoga mat, if you have one. Yoga Life Studios is a beautiful, well equipped space so unless you want to bring your own, there are blocks, blankets and just about any other yoga equipment you might find helpful.
What is this Second Spring?
Menopause Yoga looks at life after menopause as an exciting time – one where you can grow, learn and turn more of your attention to what inspires you. When we're in the thick of starting and nurturing our careers and families we've less time to consider what our heart's desire might also include. But we're accumulating knowledge and experience all the time and in eastern cultures people at this stage of live, 50-plus, are revered for their wisdom. It's referred to as the time of Second Spring. A time of growth again. Our meditation is designed to spark ideas for us to explore.
What if I have more questions?

Please do get in touch, you can email me at 
dmtherapies@gmail.com
 or DM me on Instagram at deana.morris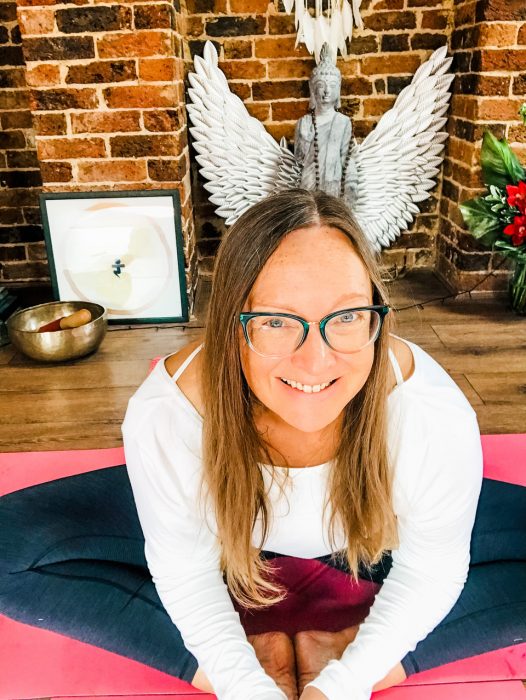 Booking
Bookings are no longer available for this event.