Class description & Price
Rise and shine with morning yoga!
Start your day right by joining me for an all-levels 60 minute yoga flow (pyjamas acceptable…)
Wake up the mind and body as we move through the physical asanas (postures) working to strengthen and lengthen the muscles.
The vinyasa sequence will take you into a state of moving meditation, linking the mind, body and breath; resulting in a deep sense of relaxation and rejuvenation at the end of the class. A perfect start to the day!
£8
Short biography of teacher – Bryony Adamson
I have been practicing yoga for a few years and truly can't imagine my life without it.
The main reason I started yoga was due to mental health reasons – something I like to be very open and honest with as there can be such a stigma attached to mental health. Battling with your mind every day is exhausting but yoga allows us to let go of negative emotions that cause suffering, such as stress, anger, anxiety, fear and sadness and encourages us to live more in the present moment. In my classes you are encouraged to relax and slow your breath, shifting the balance from the sympathetic nervous system (or the fight-or-flight response) to the parasympathetic nervous system. You'll find that your breathing, heart rate and blood pressure is decreased, stimulating the relaxation response.
I believe yoga is for everybody and every body! When I first started attending yoga classes I noticed that I would be really conscious of my neighbour next to me and comparing myself to them. As a teacher, I aim to create a safe space for my students and encourage them to really listen to their own body and keep their focus on their own mat. Yoga teaches us awareness. We can learn to respond (take control of the mind), not react. For example, you'll notice I like to throw in a tricky balance or two because if you wobble or fall then that's okay – just like in life! We've got you. There are so many tools we can learn in our classes that can then be carried into our everyday lives.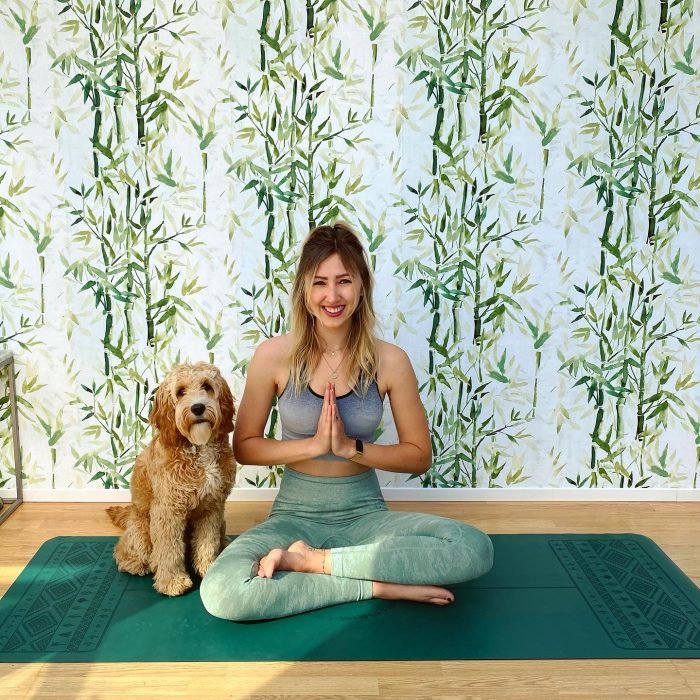 Booking
Bookings are no longer available for this event.